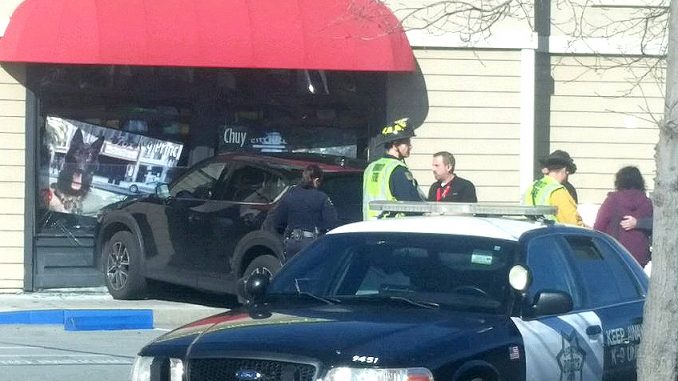 By the Daily Post staff
As if Mondays were not bad enough, employees at Pet Food Express at Sequoia Station in Redwood City had to clean up spilled pet food after someone drove through their side window.
Just after 11:20 a.m. Monday (Jan. 21), the fire department got a call that someone had driven their car into the side wall and window of the pet food store, according to Battalion Chief Greg DaChunha.
No one was injured. However, the car scattered some of the pet food at the store, an employee said. The food that is normally stocked along that wall has been moved to other places in the store until the building is repaired, the employee said.
DaChunha said it appeared that the crash was purely accidental. The employee said he'd heard that the driver went from "park to into our store."