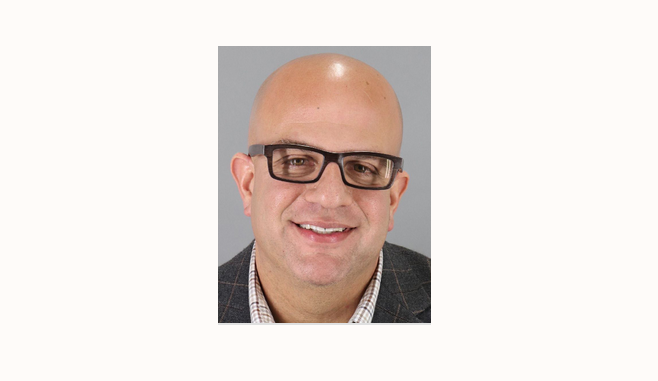 BY EMILY MIBACH
Daily Post Staff Writer
The Los Altos planning commissioner, who was arrested for DUI after he fell asleep in his Tesla as it barreled down Highway 101 in autopilot mode, won't have to show up at his arraignment today (Jan. 4) because his lawyer submitted a document saying his client was pleading innocent, a prosecutor said.
It also emerged yesterday that Alexander J. Samek, 45, refused to give a breath or blood sample at the jail in Redwood City, so CHP officers had to obtain a warrant to draw his blood, according to District Attorney Steve Wagstaffe.
The blood test showed Samak's blood-alcohol level was .12% — higher than the legal limit of .08%, according to Wagstaffe.
On Nov. 30, CHP officers noticed Samek's Tesla Model S on Highway 101 near Hillsdale Boulevard in San Mateo going 70 mph with its turning blinker on, according to the DA.
A CHP officer pulled up next to Samek and saw that he appeared to be unconscious. The officer turned on his lights and siren to get him to pull over, but Samek didn't respond and the car kept going, according to Wagstaffe.
Officers, suspecting the Tesla might be on autopilot, decided the only way they could get the car to stop was by pulling in front of it and then gradually slowing down. The Tesla's sensors would realize that traffic was slowing, and it would slow down accordingly. Using this technique, the Tesla eventually stopped on the highway, north of Embarcadero Road in Palo Alto.
Range anxiety
If the officers hadn't stopped the electric car, it would have kept going until it ran out of power, Wagstaffe said.
Once the car had stopped, officers knocked on Samek's window and talked to him, which woke him up.
After Samek got out of the Tesla, an officer put him in the back of the patrol car and took him to the Shell gas station at Embarcadero and W. Bayshore roads while the other officer drove the Tesla off the freeway.
At the gas station, Samek took a "preliminary" Breathalyzer test with a handheld device and it determined he had .14% blood alcohol level.
When they got him back to the jail, he refused to blow into a Breathalyzer machine or submit to a blood test, where a phlebotomist draws blood with a needle.
So Wagstaffe said the officers obtained a warrant to draw Samek's blood and the phlebotomist drew a sample. The sample showed he had a level of .12%.
Metabolism may have been the reason why his blood-alcohol level decreased during the hour between the breath test at the gas station and the blood test at the jail.
License suspended
Because Samek refused the breath and blood tests at the jail, his license was immediately suspended. However, he can fight his license suspension through a DMV hearing.
Samek has no prior DUI offenses, Wagstaffe said.
Samek is represented by attorney Josh Bentley of San Mateo, who filed the request to waive his client's appearance at today's arraignment. Wagstaffe said the arrangement is allowed by law.
However, Samak will have to appear at his April 23 preliminary hearing San Mateo County Superior Court, said Wagstaffe.
Previous story
• Nov. 30, Planning Commissioner arrested for DUI, fell asleep behind the wheel and Tesla kept driving