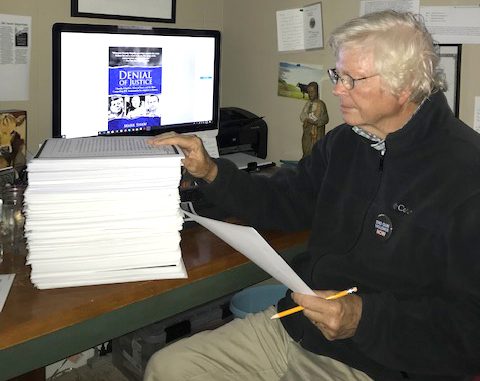 BY DAVE PRICE
Daily Post Editor
Mark Shaw, an investigative reporter and author from Burlingame, is out with a new book that connects the dots in the biggest crime story of the past century, the assassination of President John F. Kennedy.
One of the most tantalizing facts in his new book, "Denial of Justice," is that Jack Ruby, the man who gunned down JFK assassin Lee Harvey Oswald on national television, was in a Dallas newspaper building by a window overlooking Kennedy's motorcade on that fateful afternoon of Nov. 22, 1963, when Kennedy was killed. Several witnesses saw Ruby there at the time of the shooting.
"Ruby obviously knew about the assassination before it happened," Shaw told me in an interview last week.
That revelation and other evidence in the book blows apart FBI Director J. Edgar Hoover's claim that Oswald acted alone and points to a conspiracy led by New Orleans Mafia boss Carlos Marcello.
Poisoning death
Shaw landed upon this new information after writing the bestseller "The Reporter Who Knew Too Much," which detailed how journalist and "What's My Line?" panelist Dorothy Kilgallen was poisoned in 1965 while she was investigating the assassination.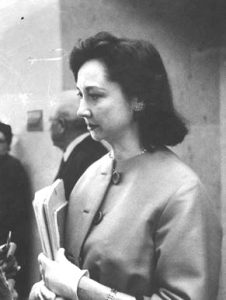 Shaw's meticulous investigation showed that Kilgallen died when her drink was spiked with three lethal drugs by a man with whom she was having an affair, an Ohio newspaper columnist. But it's likely he was spying on her at the behest of the FBI, the Mafia or both.
After the release of the "Reporter Who Knew Too Much," Shaw was able to obtain the long-buried 2,000-page transcript of Ruby's 1964 trial.
At the time, reporters didn't pay much attention to the trial because, after all, Ruby shot Oswald on TV in the basement of the Dallas police station. It was open and shut, they thought. Nobody cared about who might have put Ruby up to killing Oswald. And besides, the media was uniformly pushing the government's official line that Oswald acted alone.
San Francisco lawyer's role
But the trial transcripts gave Shaw a lot of new material that showed Ruby was part of a conspiracy. Shaw figured out that Ruby's lawyer, famed San Francisco attorney Melvin Belli, was doing the mob a favor by having Ruby plead insanity, so that the investigation would stop right there. Who's going to believe a crazy man, right?
Belli was "on call" for the mob after the assassination, Shaw writes. While having lunch at Scoma's on Fisherman's Wharf, Belli heard that Oswald had been killed. He remarked to a witness Shaw interviewed, "Well, since Oswald's dead, I'll have to defend Ruby."
At trial, Ruby wanted to take the stand, but Belli wouldn't let him. Ruby did give a couple of interviews to Kilgallen, who was a nationally known columnist for the Hearst Newspaper Syndicate. Apparently a great deal of what Kilgallen learned from Ruby didn't make it into her column, but she planned to use it in a book that, because of her death, would never be published.
Kilgallen targeted
"Denial of Justice" makes it clear that in the minds of those behind the assassination, Kilgallen had to be killed.
She told people just before her death that she had evidence that would blow the JFK case wide open. Her fellow panelist on "What's My Line?" Random House publisher Bennett Cerf, had given her an advance on a book she was going to write about the assassination. Cerf read the book's preface the evening of her final "What's My Line?" episode before her death. He told people he was impressed by it.
She was murdered Nov. 8, 1965, a day before she was to travel to New Orleans, the home turf of crime boss Marcello, as she neared the end of her investigation.
A few hours after she died — but before police arrived — witnesses saw FBI men carrying files out of her Manhattan townhouse. Then again, the federal agents might actually have been members of the mob, Shaw allows. Either way, her notes and the file she was amassing on the JFK case were gone.
Another conspiracy theory?
I know what some of you might be saying at this point — good grief, another JFK conspiracy theory? In the late 60s and most of the 70s, every crackpot was offering a theory about the assassination. The country went into conspiracy theory fatigue. Most people sensed that Oswald didn't act alone, but exactly who masterminded the assassination was anybody's guess — the Russians, Cubans, the mob, Lyndon Johnson were all suspects in the public mind.
Shaw, a former attorney and author of 25 nonfiction books, backs up his claims in "Denial of Justice" with recorded interviews and primary source documents, like the transcript of the Ruby trial. He created a website, www.thedorothykilgallenstory.org, to host the recordings and documents he cited.
Palo Alto incident
While the JFK assassination is a morose topic, the book offers a bit of levity concerning a Palo Alto incident Shaw mentioned as part of the criminal history of the man he believes killed Kilgallen, Ohio newspaperman Ron Pataky.
In 1954, Pataky — then a Stanford freshman — got drunk one night with a couple of friends who ended up at the Palo Alto bus station. They demanded that the bus driver let them on the bus, but he refused. Then a wine bottle was thrown at the front window of the bus, and the driver went to a phone booth to call police, but the phone had been ripped out by one of the drunken students. But police caught up to the three and arrested them.
Shaw's first source about the incident was a clipping from the Stanford Daily archives. To flesh it out, he found one of Pataky's cohorts, none other than famed Bay Area criminal defense attorney Tony Serra. Serra, now 83, told Shaw that he met Pataky while the two played on the freshman Stanford football team.
Serra confirmed to Shaw that the three of them were arrested. "When the police did arrive, I hid between two buses and Pataky hid under a bus, but they found us," Serra told Shaw.
Pataky, who was involved in other incidents over the years, was never charged in Kilgallen's murder, though he's made a number of incriminating statements indicating that he knew her drink had been poisoned.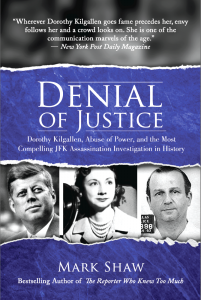 The Winston Churchill quote about a "riddle, wrapped in a mystery, inside an enigma' has been applied to the Kennedy assassination. Shaw's research leads him to believe that the Mafia felt double-crossed by JFK's father, Boston businessman and Prohibition-era bootlegger Joseph P. Kennedy. The elder Kennedy asked the mob to swing the 1960 presidential election by using its influence with the unions in West Virginia and Illinois, two states Kennedy needed to carry in order to defeat Richard Nixon. In return, the Mafia believed the government would stay off its back.
Once elected, JFK appointed his brother, Robert Kennedy, as attorney general. RFK apparently didn't get the memo to lay off the Mafia. He began vigorously investigating organized crime, and the Mafia reacted. Their first thought was to kill RFK, but John Kennedy would probably respond to his brother's murder by pouring even more effort into breaking the Mafia. Then they realized that if they got rid of JFK, his successor, Lyndon Johnson, wouldn't keep RFK as attorney general. Johnson and Robert Kennedy loathed one another.
New Orleans crime boss Carlos Marcello was tasked with the job of rubbing out John Kennedy. And Shaw has evidence of Oswald in Marcello's office a month before the assassination.
There's also evidence in the book that FBI director Hoover was involved.
You might quibble with Shaw's conclusion, but it's based on evidence.
The 'glass ceiling'
And as for Kilgallen, the evidence shows she was a fearless, dogged reporter who, as Shaw notes, broke the "glass ceiling" in journalism long before the term became popular.
Shaw will be speaking tomorrow night (Dec. 4) at 6 to the Commonwealth Club, 110 The Embarcadero, San Francisco. Go to www.commonwealthclub.org for ticket information.
Editor Dave Price's column appears on Mondays. His email address is price@padailypost.com.