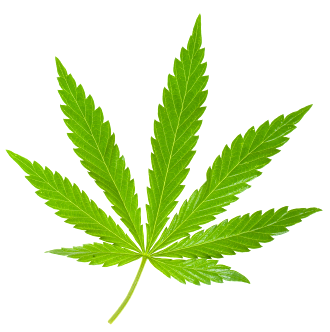 BY ALLISON LEVITSKY
Daily Post Staff Writer
Mid-Peninsula marijuana users will soon no longer have to travel to San Jose or San Francisco to pick up cannabis products, Mountain View City Council decided late last night (Oct. 2).
Around 11:20 p.m., council voted 5-2, with Vice Mayor Lisa Matichak and Councilwoman Margaret Abe-Koga opposing, to allow two marijuana shops and two delivery services to secure permits and operate in town.
Matichak and Abe-Koga, who have been less enthusiastic about allowing marijuana to be sold in town, wanted to allow a total of two businesses, rather than four. But Mayor Lenny Siegel and council members Chris Clark, John McAlister, Ken Rosenberg and Pat Showalter voted that proposal down.
The issue proved to be divisive along cultural lines, with dozens of first-generation Asian residents speaking out against the prospect of marijuana businesses in town.
Many residents said they worried their children would be enticed by the shops and that marijuana use would become normalized.
Siegel said that while he had never used marijuana or even "had too many drinks," he sees marijuana use as a legal, socially acceptable activity in Mountain View.
"There are plenty of people in Mountain View in every neighborhood near every school, people who are productive, moral citizens, residents of our community, who use marijuana," Siegel said. "If you don't believe me, you've been living in a dream world. Marijuana is ubiquitous in Mountain View, and that's why people voted for Proposition 64."
Almost two-thirds of Mountain View residents voted for Prop 64 in 2016, which legalized the sale and use of recreational marijuana for adults 21 and older.
Clark pointed out that kids have much easier access to more dangerous and addictive products like alcohol, cigarettes and cough syrup at grocery, drug and liquor stores.
Advertising restrictions
Cannabis stores in Mountain View won't be allowed to advertise their products outside, and merchandise won't be visible through the windows.
To get past the stores' waiting room-style lobbies, patrons will have to scan their IDs to prove they're over 21.
Many said they felt council was rushing the issue and that they had only recently heard that pot businesses could be coming to Mountain View.
Several council members responded that they had been discussing the proposal in public meetings for more than a year.
A number of residents specifically took issue with allowing a shop to operate at Grant Park Plaza, down the street from Huff Elementary School.
Ultimately, council heeded that concern and eliminated the Grant Road and Phyllis Avenue area from consideration.
Pot shops could still open downtown and on El Camino Real and in the North Bayshore and San Antonio neighborhoods as long as they're at least 600 feet from a school or childcare center, or 250 feet if they're on the other side of highways 101, 237 or 85, or Central Expressway.
City to hire two employees
The city will also hire a new full-time police officer and a new part-time community service officer to enforce and administer pot business regulations.
The funds for those positions will come from registration fees covered by the businesses.