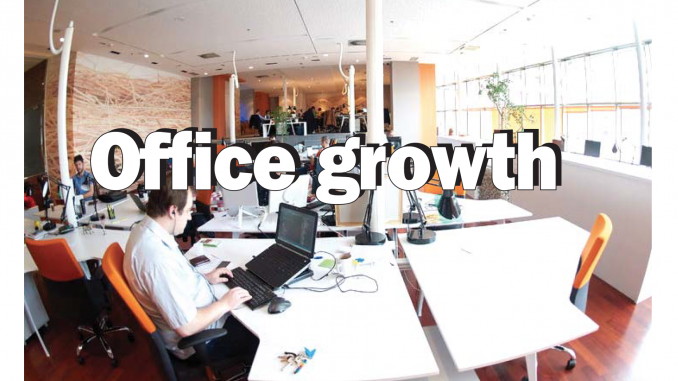 BY ALLISON LEVITSKY
Daily Post Staff Writer
Palo Alto City Council voted last night (April 30) to cap office development in three parts of town to 50,000 square feet per year — but will revisit the restriction within four years.
"We've debated this office cap at least three or four times now," Councilman Greg Scharff said. "I think it captures what we want it to do."
The council voted 5-4, with council members Adrian Fine, Lydia Kou, Tom DuBois and Karen Holman dissenting, to make permanent the cap that has been in place on a temporary basis since 2015.
Supporters of the cap say it helps the jobs-housing imbalance and the parking and traffic woes brought by new employees.
The limit will continue to apply downtown, on the El Camino Real corridor and in the California Avenue area. Developers have not sought to build more than 50,000 square feet of office space in a single year since the cap was established.
It proved unpopular with the pro-development members of council, including Scharff, Fine and Mayor Liz Kniss, who said if council wants to ease the housing crisis, it should focus on building housing, not limiting office space.
"I feel that if we revisit this within two to four years, we will be able to tell whether or not we have totally killed any business development in Palo Alto," Kniss said.
The bid to reconsider the cap sometime between 2020 and 2022 won an unlikely vote from the slow-growth Kou, who was phoning into the meeting from Shanghai and didn't hear the motion at first.
When council tied 4-4, Kniss asked Kou how she would be voting on whether to revisit the cap in two to four years.
"Sure," Kou said.