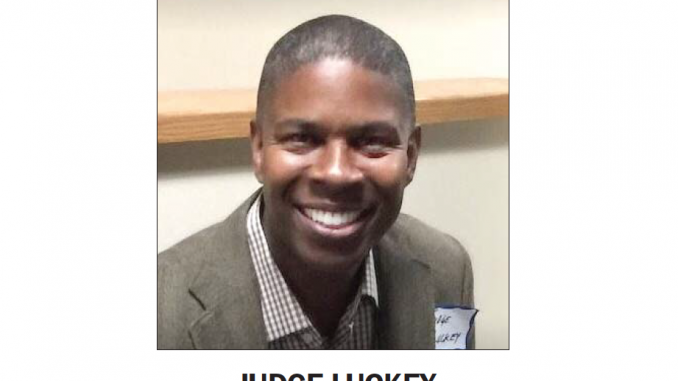 BY ALLISON LEVITSKY
Daily Post Staff Writer
The managing artistic director of the Palo Alto Children's Theater has filed a lawsuit against the city, alleging racial discrimination and retaliation from his supervisor.
Judge Luckey, 55, who is black, filed the suit on Dec. 8. He alleges that his white supervisor, Rhyena Halpern, "took an immediate aversion" to him and treated him differently from white colleagues, socially excluding him and denying him opportunities afforded other employees in the Palo Alto Community Services Department.
Luckey, whose title is managing artistic director, initially acted as his own lawyer. He named Halpern, who is assistant director of the department and director of the Arts and Sciences Division, as a co-defendant before learning that supervisors don't bear individual liability for the types of claims he was bringing.
On March 30, Gretchen Birkheimer, an employment attorney at the Redwood City firm Pierce and Shearer, took over Luckey's case.
A city employee for eight years
Luckey has been working for the city since Jan. 20, 2009. Since February 2013, Luckey has been answering to Halpern, who has worked for the city since August 2012.
Luckey claims that Halpern had private lunches with each of the white employees who report to her to set their annual goals and budgets, but "systematically" failed to meet with Luckey.
Luckey said he received a positive review for the period ending in June 2013, but that Halpern delayed giving him the review until November 2013, affecting his ability to get a raise between 2013 and 2014.
The lawsuit says that white employees in the department routinely received 5% to 10% raises for performing work "out of class," or beyond their normal job duties. Luckey claims that he did work out of class to fill in for a vacant assistant director role, but that Halpern refused to acknowledge the work or recommend a raise.
Luckey claims that Halpern only invited white employees to her new open house party, excluding him and his minority employees. Halpern also allegedly told Luckey not to hire a job applicant because she was a single parent, divorced and overweight.
Claims he was ostracized
According to the complaint, Halpern ostracized and ignored Luckey in front of his employees, to the point where his subordinates commented on the dynamic to Luckey.
Luckey also alleges that Halpern prevented him from recording his actual hours on the city's computerized payroll records, requiring him to log out after eight hours per day, five days per week, while allowing employees who make similar salaries to log 10 or more hours per day.
In the complaint, Luckey claims that Halpern did this to make it appear that he had worked less than his colleagues for the purpose of promotions, transfers and raises.
On Sept. 29, 2015, Luckey filed a charge of discrimination with the California Department of Fair Employment and Housing.
According to that filing, Luckey complained verbally in June 2014 to then-Chief People Officer Kathryn Shen and Senior Human Resources Administrator Meggan Casas, who are both white, about Halpern, claiming that she had made racial comments to him and his employees.
Derogatory comments alleged
Luckey also claimed that Halpern made derogatory comments about religion to his subordinates.
Shen, who left her job with the city in November 2015, said she would investigate the complaint, but Luckey said she didn't. He made the same complaint in writing in July 2014. That month, Halpern allegedly began purposely delaying sending Luckey work-related emails, hindering his performance, he says.
In August 2014, Casas conducted an investigation that would conclude in October 2014, when Shen and Casas told Luckey that his allegations of discrimination were unsubstantiated.
On Oct. 28, 2014, Luckey says he received a negative performance evaluation that he didn't deserve. The bad review, which he says was an act of retaliation against the discrimination complaint, led to him being denied a raise. His job responsibilities, work hours and revenue goals were also increased as a result of that review, he says.
Dispute in mediation
Birkheimer, Luckey's lawyer, told the Post that the suit was in mediation and may resolve shortly.
The suit is not the first scandal that has rocked the children's theater. Former director Pat Briggs was the head of the theater from 1961 to 2008. She retired following a police investigation that falsely implicated her and others in an embezzlement scheme.
The investigation never resulted in charges and she received two apologies from City Council. An outside audit found that the investigation was "deeply flawed" and Mike Gennaco, the police auditor, criticized the report for containing speculation and theories that weren't supported by facts.
Briggs died in Chicago on June 8 at age 80.