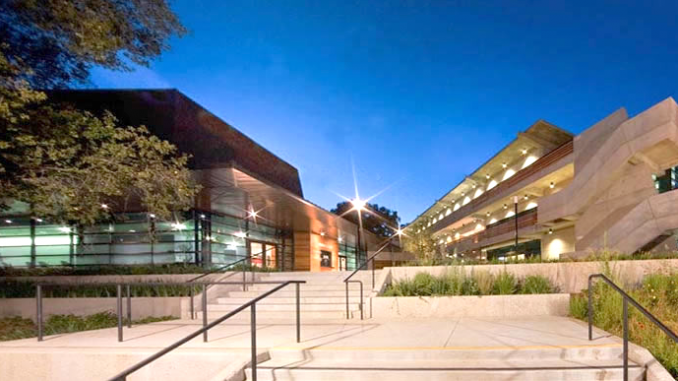 BY ELAINE GOODMAN
Daily Post Correspondent
Momentum seems to be growing to build housing at Foothill College in Los Altos Hills, as two Bay Area planning agencies may soon designate the college as a "priority site" for hundreds of new homes.
The designation would open up opportunities for planning assistance and funding to help build housing at the college.
Two committees meeting jointly on Friday will make recommendations to the Metropolitan Transportation Commission and Association of Bay Area Governments on which of the 211 priority-site applications to approve. Cities from throughout the Bay Area submitted applications.
The priority-site decision comes after the town of Los Altos Hills this year finalized its housing element, a plan that identifies Foothill College as a site for 210 additional homes for a range of income levels. The 124-acre campus has two parking lots totaling about 14 acres where housing could be built, the housing element said. No existing school operations would need to be moved or removed.
The housing element must show how the town can meet a housing quota handed down by the state. For Los Altos Hills, that quota is 489 additional homes by 2031.
Reaction of residents
Many residents who commented on the housing element worried that additional housing would harm Los Altos Hills' rural character. But some supported development at Foothill College, such as four-story blocks of student housing or "nice, affordable housing for faculty and staff."
"Use the land at Foothill College to build anything. Keep LAH itself rural," one commenter said.
In an April letter to the town, Foothill-De Anza Community College District Chancellor Judy Miner noted that the district's recent priorities have included addressing students' non-academic needs, such as the need for affordable housing.
The district has allocated $200 million of Measure G proceeds to student and employee housing, Miner said. Measure G is an $898 million bond measure that voters approved in March 2020. In addition to Measure G funds, the district received grants to look at the feasibility of building student housing.
Representatives of the college district and town met at least six times to discuss the housing element before its final approval, and Miner said the door is open for future conversations.
With its housing element finalized, Los Altos Hills is now waiting to hear whether the priority-site designation for Foothill College will be approved. According to materials for Friday's joint MTC-ABAG committee meeting, the Foothill College site has a maximum capacity for 420 homes, which is more than the 210 homes called for in the housing element.
Mystery site in Palo Alto
Cities from throughout the Bay Area submitted nominations for priority sites. In addition to Foothill College, nominations include land at Broadway and Marshall in Redwood City, with capacity for 550 homes. In Palo Alto, a "dedicated affordable housing and park site" with capacity for 150 homes was nominated. The materials for the joint committee meeting on Friday did not list the address.
The idea behind the new priority-site program is to help develop housing on sites such as publicly-owned land, old shopping malls, office parks or unused school district land. MTC and ABAG are looking for sites that have essential services nearby and are served by frequent transit.
The priority sites are expected to maximize the number of affordable homes.
The 211 nominated sites combined have the capacity for 171,000 homes, of which 37% would be affordable. ABAG and MTC employees have recommended approval of all 211 sites.
Friday's joint meeting of the MTC Planning Committee and the ABAG Administrative Committee starts at 9:40 a.m. The committees' recommendations will then go to MTC and the ABAG executive board.