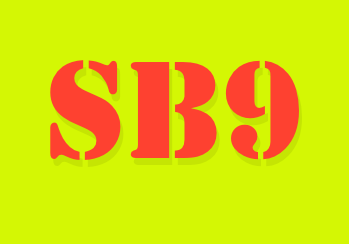 CORRECTION: A previous version of the following story incorrectly stated the AIDS Healthcare Foundation supported a proposed ballot initiative aimed at counteracting state housing laws such as SB9. AHF supported a previous, similar initiative with a $50,000 donation in 2021. That measure failed to qualify for the ballot. Our Neighborhood Voices, the group backing the current initiative, said on its website as of Sunday, July 16, that it had "major funding" from AHF, but has since removed that statement. AHF has neither contributed to nor endorsed the Our Neighborhood Voices ballot initiative, according to spokesperson Ged Kenslea. The following story has been edited to correct the error.
BY ELAINE GOODMAN
Daily Post Correspondent
Nearly two years after California's Senate Bill 9 was signed into law, the controversial housing measure that allows up to four homes on a single-family lot is facing challenges on multiple fronts.
Cities including Palo Alto have opposed SB9, saying the state shouldn't be making land-use decisions for them. Redondo Beach and four other cities are suing the state and Attorney General Rob Bonta over the law, which they say is unconstitutional. The case is heading for a court hearing on Sept. 5.
Meanwhile, a potential 2024 ballot initiative aimed at counteracting California housing laws such as SB9 is taking shape. The effort is led by a group called Our Neighborhood Voices, which was behind an earlier attempt at a ballot measure that didn't make it to the voters.
Four homes per lot
Under SB9, lots that are zoned for a single-family home and are at least 2,400 square feet may be split into two lots without a city hearing. Two homes can then be built on each resulting lot for a total of four homes where there was previously just one.
The representatives of the Mid-Peninsula, state Sen. Josh Becker, D-Menlo Park, and Assemblyman Marc Berman, D-Menlo Park, both voted for SB9.
Proponents say the law, which took effect in January 2022, will help address the state's housing shortage. But cities have bristled at SB9.
"New state laws like SB9 are stripping local communities of their ability to control what happens in their own towns," said Redondo Beach Mayor Bill Brand.
In addition to his city's lawsuit against SB9, Brand is one of the leaders of the Our Neighborhood Voices ballot initiative effort.
Under the initiative, city or county law on land use and zoning matters would override state law, with some exceptions such as state decisions on power plants or transportation projects. "One size does not fit all," the proposed initiative states, and cities are in the best position to understand all the potential impacts of the decisions.
The group had hoped to gather 997,139 valid voter signatures by May 2022 to place the initiative on the November 2022 ballot. In February 2022, the group announced it would try for the 2024 ballot instead. It said "the combination of Covid-19, the dramatic spike in the cost of paid signature gathering and the need for more time to organize volunteer signature gatherers" were reasons for the delay.
Supporters of the initiative include Palo Alto Mayor Lydia Kou and Los Altos Councilwoman Lynette Lee Eng, according to Our Neighborhood Voices' website.
'Home rule' argued
Redondo Beach and three other cities – Carson, Torrance and Whittier – filed their lawsuit in Los Angeles County Superior Court in March 2022. The city of Del Mar later joined the case as a plaintiff.
The cities that filed the SB9 lawsuit argued that because they have adopted their own charters, they have "home rule" when it comes to planning and zoning. They also argued that SB9 does not allow cities to consider the cumulative impacts of the new housing developments, such as traffic congestion, parking shortages or crowded schools.
The suit asks the court to find SB9 unconstitutional and overturn the law.
Attorneys for Bonta and the state responded that the cities hadn't provided evidence to support their claims.
The cities later filed testimony in support of their claims, including a 26-page academic article and 15 pages from a real estate consultant plus a 13-page appendix.
The state's attorneys said the evidence was filed too late and didn't give them time to respond. They asked the judge to reject it.
"Petitioners have flagrantly violated the general rule that new evidence and arguments should not be submitted for the first time with reply papers, and they fail to explain in their reply what exceptional circumstances exist to warrant their violation of that rule," attorneys for the state wrote.