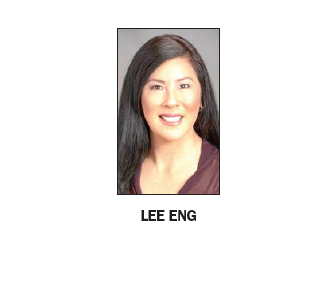 BY BRADEN CARTWRIGHT
Daily Post Staff Writer
A meeting of Los Altos City Council descended into shouting and interruptions during a discussion about Councilwoman Lynette Lee Eng's trips to out-of-state conferences, which she booked without talking to her colleagues first.
Vice Mayor Jonathan Weinberg accused Lee Eng of abusing the travel policy by staying five nights at a hotel for a three-day conference.
"My jaw dropped to the ground," Weinberg said at Tuesday's meeting.
Lee Eng traveled to Kansas City last November and to Washington D.C. in March for conferences held by the National League of Cities.
She is planning on attending a third conference in Atlanta in November.
Altogether, the trips will cost the city $8,737, City Manager Gabriel Engeland said in a memo to council.
The city budgets $3,500 per year for council travel, he said.
Lee Eng is the only council member to get reimbursed for out-of-state travel since Jan. 1, 2020, Engeland said. Lee Eng told council last year about the Kansas City trip, but she didn't say she was going to Washington D.C. until she was already there.
Council learned about the conference at their March 28 meeting, which Lee Eng attended virtually from her hotel.
Prior approval
The rest of council scheduled a discussion of the city's travel policy. They said council should talk about conferences beforehand and decide who should go.
The existing travel policy for council members is short.
It says that they can be reimbursed for travel and hotels for conferences related to their role. The only requirement is that they give a brief report on the meeting afterwards.
"Everything that I've done was in compliance," Lee Eng said at Tuesday's meeting. "If I'm doing my best interest on behalf of the people, I shouldn't be accused of abusing this policy."
The conferences are valuable to learn from other cities, to meet fellow council members and to represent Los Altos, Lee Eng said.
"When you attend these conferences, it is amazing. You get reinvigorated," she said.
'Empathy training'
At the Washington D.C. conference, Lee Eng said she learned about how the American Rescue Plan helped cities, and Jill Biden talked about the importance of education. Council members from other cities told her about the benefits of "empathy training," something she has been pushing for in Los Altos.
Closing events last until night time, so it's useful to stay another night and fly out the next morning, Lee Eng said.
Lee Eng didn't respond to phone calls and emails yesterday.
Lee Eng and Mayor Sally Meadows said they didn't know the city had a budget for council travel, and $3,500 might not be realistic.
Councilwoman Neysa Fligor said she sees the value of going to conferences, but there should be more rules.
"How do we really ensure that we do have council members attending these conferences — and getting the value that council member Lee Eng is referring to, but not have it be abused, or not have it where only one council member is doing it?" Fligor asked.