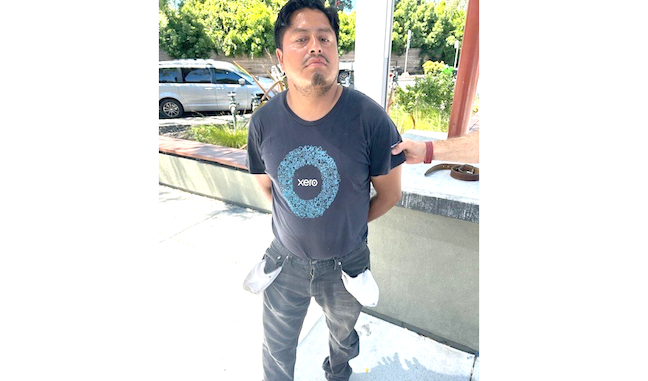 Mountain View police said yesterday (July 11) that they have arrested the man they believe inappropriately touched a 17-year-old girl on the Bay Trail.
Jorge Aguilar-Pereira, 39, of Sunnyvale, was arrested at his job in Palo Alto, police said.
Police said they found Aguilar-Pereira because of a detailed description given by the victim.
The episode started at around 8:30 p.m. on July 5 when the teenager, a Palo Alto resident, was jogging along the Bay Trail when she saw a man walking his bicycle toward her.
The teen said the man approached her and asked if she spoke Spanish, then asked if she knew how to get back to a hotel, but never said which hotel he wanted to find.
The man asked to be shown how to get to the hotel on a map on her cellphone. The man then quickly wrapped his arm around her, grabbed her shoulder and pulled her toward him, according to police. As he did this, he inappropriately touched her, police said. The teen quickly pushed the man away and ran off. She flagged down an unknown female passerby, who walked with her to her car.
Detailed description
The teen provided police with a detailed description of the man.
That description was instrumental Monday when two Mountain View Police Department motorcycle officers, who were assigned to ride the trail in search of the suspect, found Aguilar-Pereira and stopped him while he was riding his bike.
The motorcycle officers were able to get his identification and yesterday, detectives conducted a photo lineup with the victim. She was able to immediately identify Aguilar-Pereira's picture.
Officers then went to Aguilar-Pereira's job in Palo Alto and arrested him.
Police say Aguilar-Pereira may have other victims. If anyone recognizes him, they're asked to contact Detective Angelica Espitia at [email protected].