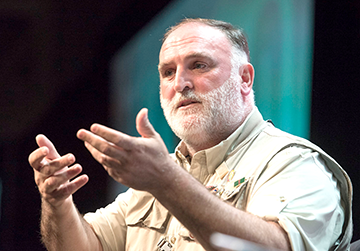 BY BRADEN CARTWRIGHT
Daily Post Staff Writer
The city of Palo Alto is settling a dispute with the Stanford Shopping Center for trying to stop the installation of a natural gas line that the city had approved earlier, but then changed its rules.
A natural gas line was installed to a new restaurant building on Jan. 21, 2021, at a cost of about $120,000, according to Simon Property Group, the company that operates the shopping center on a long-term lease from Stanford University.
The natural gas line was intended to serve the kitchens of Dumpling Time and Zaytinya, a high-end Turkish, Greek and Lebanese restaurant helmed by celebrity chef Jose Andres.
But since then, Palo Alto City Council banned natural gas in new buildings, effective at the beginning of this year.
When Simon asked for an updated building permit to provide more space for Zaytinya, the city said a natural gas hookup wouldn't be allowed, even though the line had already been installed.
Attorney Anna Shimko, representing Simon Properties, said in a letter to the city on April 28 that the ban is "legally defective and unconstitutional."
"Without a gas connection and appliances, Zaytinya would be forced to alter its signature five-star menu, which it is unwilling to do," Shimko said.
Council discussed the letter in a closed session on May 8 and took no reportable action. City Manager Ed Shikada signed the settlement on Monday.
"Except for this one-off situation, Palo Alto's all-electric requirement is being implemented for all new projects and substantial remodels," the city said in a statement.
The city banned natural gas in new buildings to reduce greenhouse gas emissions. Before this year, the ban only applied to new homes.
Dispute's chronology
Nov. 6, 2019: Simon, the mall's operator, turns in plans for redeveloping the Macy's Men's building.
Feb. 20, 2020: The city's Architectural Review Board approves the plans, which show a new natural gas line.
Nov. 5, 2020: The city approves a building permit allowing for the natural gas line to go in.
Jan. 21, 2021: Simon installs the gas line.
March 2021: Zaytinya expresses interest in signing a lease but asks for a larger space.
May 19, 2022: Simon submits new plans with a larger space.
Sept. 12, 2022: The Architectural Review Board approves the plans.
Oct. 17, 2022: Palo Alto City Council votes to ban natural gas in all new buildings, effective Jan. 1.
Early 2023: City workers tell Simon that the ban applies to the restaurants, because Simon hadn't applied for a new building permit yet.
April 28: Simon threatens to sue.
May 3: Simon submits a building permit application, which includes a natural gas hookup.
May 15: The city agrees to approve the permit.