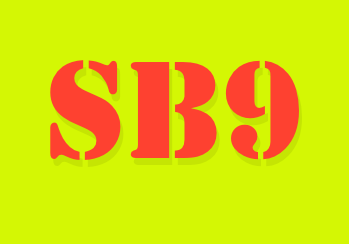 Published Jan. 16, 2023
By Elaine Goodman
Daily Post Correspondent
Four Southern California cities are suing the state over a law that allows up to four homes to be built where a single-family home now sits – a law that Peninsula cities including Palo Alto have opposed.
The cities of Redondo Beach, Carson, Torrance and Whittier filed the suit against the state of California and Attorney General Rob Bonta in Los Angeles County Superior Court in March.
The suit asks the court to find SB9 unconstitutional and overturn the law.
A hearing in the case is set for April 27.
Under SB9, lots that are zoned for a single-family home and are at least 2,400 square feet may be split into two lots without a city hearing. Two homes can then be built on each resulting lot for a total of four homes where there was previously just one. The law took effect in January 2022. Proponents say the law will help address the state's housing shortage. But cities, including Palo Alto, have opposed SB9, saying the state shouldn't be making land-use decisions for them.
And since SB9 passed, some cities have been taking steps to try to limit the law's impact. The Palo Alto City Council voted last year to evaluate whether more than 100 properties are historic resources, which would exempt them from SB9.
The town of Woodside claimed the entire town was a mountain lion sanctuary in order to avoid complying with SB9. The town reversed course after receiving a warning from the attorney general's office.
The Redondo Beach lawsuit echos cities' previous objections to SB9.
Local control
"In enacting Senate Bill 9 in 2021, the state of California eviscerated a city's local control over land use decisions and a community-tailored zoning process," the lawsuit said.
"SB9 eliminates local authority to create single-family zoning districts and approve housing developments, a right that has existed for practically a century," the lawsuit added.
The four cities that filed the lawsuit are all charter cities, meaning they adopted their own charter that spells out how the city is run. The California constitution says that charter cities have "home rule" over their municipal affairs.
"It is undisputed that planning and zoning laws are matters of municipal affairs," the lawsuit said in arguing that SB9 is unconstitutional.
The text of SB9 says that "ensuring access to affordable housing is a matter of statewide concern and not a municipal affair." But the cities' lawsuit says that SB9 has no requirements that the newly created housing be affordable.
The impacts of more housing
The lawsuit also argues that SB9 does not allow cities to consider the cumulative impacts of the new housing developments, such as traffic congestion, parking shortages or crowded schools.
The law allows a city to reject a proposal to split a lot or build two units on a lot if the project will harm public health or safety – which a single project alone might not do, the lawsuit said.
In a response filed with the court in June, Bonta, the attorney general, acknowledged that SB9 does not include affordability requirements.
But Bonta defended SB9.
"SB9 is an important tool to combat California's statewide housing crisis by promoting supply and affordability," Bonta said in a news release.
Another SB9 lawsuit
The Redondo Beach lawsuit isn't the only one that cities have filed over SB9.
In June, the cities of Lakewood and Rancho Palos Verdes announced they had filed their own SB9 lawsuit, which is similar to that filed by Redondo Beach. The difference is that Lakewood and Rancho Palos Verdes are general law rather than charter cities, leading to slightly different legal arguments.
"SB9 threatens the quality of life for existing residents and neighborhoods," Lakewood Mayor Steve Croft said at the time.