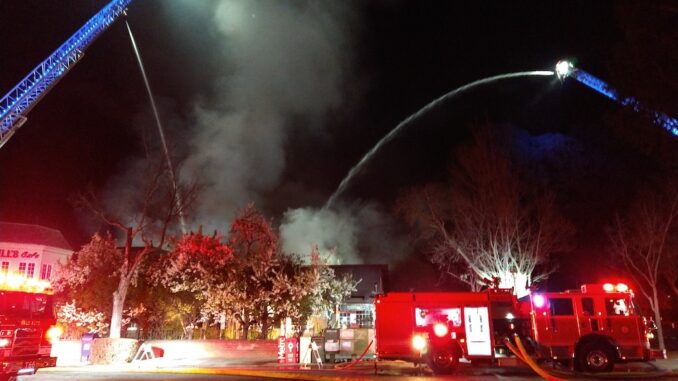 By the Daily Post staff
A fire broke out at 11:10 p.m. Wednesday in Palo Alto's Midtown neighborhood shopping center that includes Bill's Cafe, Philz Coffee and Palo Alto Fine Wine & Spirits.
When fire trucks arrived, the wooden building was fully involved in flames.
A minute or two after firefighters arrived, they discovered the fire was coming from AJ's Quick Dry Cleaning at 3175 Middlefield Road. It wasn't known at deadline how far the fire had spread in the small shopping center.
It also wasn't known how many of the shops would be closed today due to smoke or water damage.
Information on the cause of the fire wasn't immediately available.
Ambulances were dispatched to the fire but witnesses said there didn't appear to be any injuries.