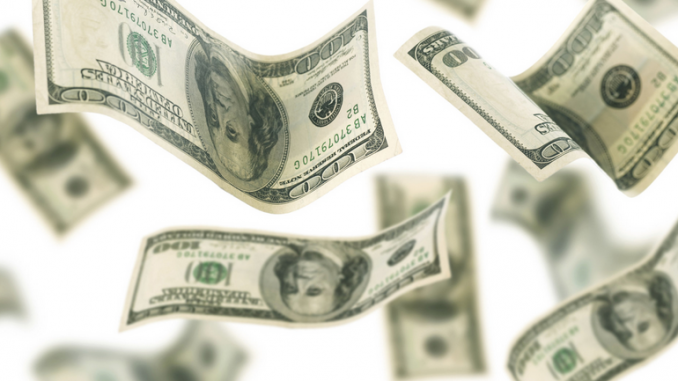 By the Daily Post staff
Workers earning the minimum wage are making more money starting this month, but in most Mid-Peninsula cities the increase won't cover inflation.
The state's minimum wage has gone up to $15.50 per hour from $15 per hour for employers with more than 25 employees, and $14 for employers with 25 or fewer employees.
The state's increase at 3.3% is about half of what the state's inflation was over the past year, at 6%, according to the U.S. Bureau of Labor Statistics.
Most Mid-Peninsula cities have their own minimum wage ordinances, so if you are making minimum wage in Mountain View, it will be higher than if you were working in Portola Valley, Woodside or San Bruno that follow the state's minimum wage rules.
Most cities in this area also have the union loophole in their ordinance that allows an employer with a union contract to legally pay less than the minimum wage. This usually affects hotel housekeepers, kitchen workers and other jobs held by recent immigrants who might be fearful in protesting low wages out of fears of being deported. Immigrant activists protested the "union loophole" in Los Angeles in 2015, but when Mid-Peninsula cities were passing their minimum wage ordinances, the issue wasn't raised.
Here are the new minimum wages in each city, as of Jan. 1:
BELMONT
$16.20 to $16.75 an hour
+3.4%
EAST PALO ALTO
$15.60 to $16.50 an hour
+5.8%
LOS ALTOS
$16.40 to $17.20 an hour
+4.9%
MENLO PARK
$15.75 to $16.20 an hour
+2.8%
MOUNTAIN VIEW
$17.10 to $18.15 an hour
+6.1%
PALO ALTO
$16.45 to $17.25 an hour
+4.9%
REDWOOD CITY
$16.20 to $17 an hour
+4.9%
SAN CARLOS
$15.77 to $16.32
+3.5%