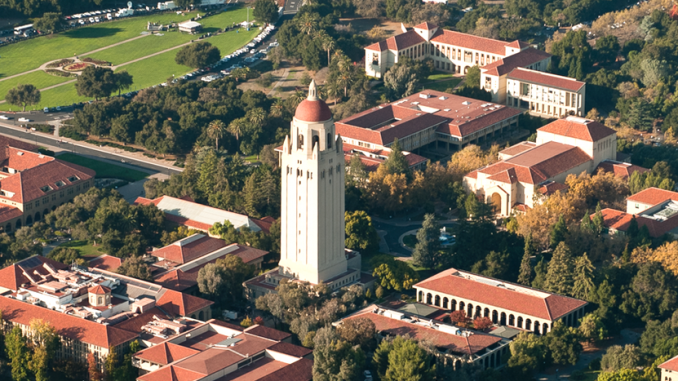 BY BRADEN CARTWRIGHT
Daily Post Staff
Palo Alto City Council said tonight (Dec. 5) that Stanford should make more of its housing available to the public, pay local schools on properties that are tax exempt and expand its shuttle service into East Palo Alto.
Council members also pushed Stanford to address overflow parking and to build a water basin in the hills to prevent downstream flooding of San Francisquito Creek.
Representatives from Stanford didn't speak at tonight's council meeting, which was held with planners and consultants from Santa Clara County.
The county is working to update its plan for the Stanford area before the university applies to build more academic space, updating a permit that was last approved in 2000.
Along with new academic buildings, the county would require Stanford to build proportionate housing and to show that more cars aren't driving to and from campus.
Mayor Pat Burt and Councilman Tom DuBois said that the county is working on behalf of the city too.
"It's a three-party agreement, and we really need to move forward with that as the foundational relationship to the negotiations," Burt said.
DuBois said Stanford should make payments in lieu of property taxes to the city and Palo Alto Unified School District.
Stanford isn't required to pay taxes on properties that are used for academic purposes, including employee housing.
Stanford has 357 tax-exempt properties worth $15.9 billion, according to the Santa Clara County Assessor.
Stanford rarely sells houses in Palo Alto after buying them, and they aren't available to the public, DuBois said.
The university has a free shuttle service, the Marguerite, that travels around Stanford properties. Running a line to East Palo Alto would allow service workers who live there to avoid driving themselves through Palo Alto, Burt said.
"That's been a blind spot for years," he said.
Burt also suggested Stanford complete a bike path that runs parallel to El Camino from Menlo Park to south Palo Alto, allowing children of Stanford employees to ride their bike to Fletcher Middle School and Gunn High School.
The university should help pay to separate the Caltrain tracks from the road too, Burt said.
The Board of Supervisors is scheduled to discuss the Stanford plan at 9:30 a.m. on Dec. 13, when they'll get a report on the city's feedback and potentially signal their intent to approve the plan next year.