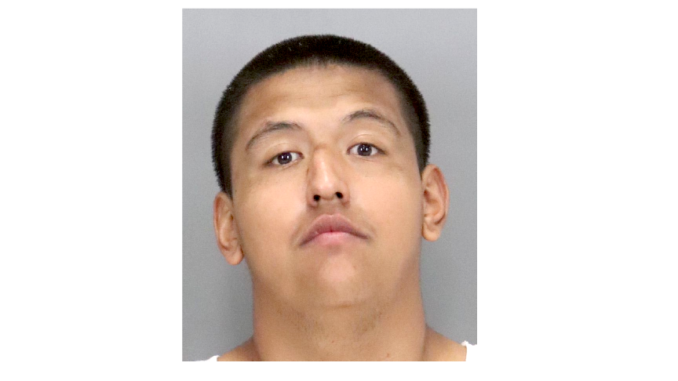 By the Daily Post staff
Palo Alto police say they have arrested a man who allegedly broke into a home and then took off running when he discovered somebody inside, and was caught two hours later at the Creekside Inn.
Jaime Gonzalez Martinez, 23, of Santa Clara, was arrested Friday afternoon and booked into jail for home burglary, a felony. Police also said he had two outstanding misdemeanor warrants for battery and domestic violence.
Police don't believe the case is part of the "dinnertime burglary" crime trend when burglars have been breaking into Palo Alto homes in the evening.
The episode started at 1:32 p.m. Friday (Nov. 11) when police dispatchers got a call from a woman in her 80s in the 400 block of Fernando Avenue who heard some banging on the first floor of her home and went to investigate, according to police.
Then she saw a man walking up the stairs to the second floor. She screamed and the man ran away, police said.
She immediately called police, who responded and searched the area to no avail.
Police determined the burglar had forced his way into the home by breaking a glass panel on a rear door. The victim reported the man had rummaged through parts of the first floor of her home and had stolen a small portable vacuum cleaner. Officers later found parts to that vacuum scattered outside the home.
At about 3:18 p.m., an officer spotted the suspect on the east side of El Camino Real near Fernando Avenue. The suspect immediately ran across El Camino Real and disappeared onto the property of the Creekside Inn at 3400 El Camino Real.
As officers converged on the area, employees at the inn directed police to the suspect on a fifth-floor balcony. Officers took him into custody without incident and recovered a vacuum attachment that had been stolen from the victim's home in his possession.