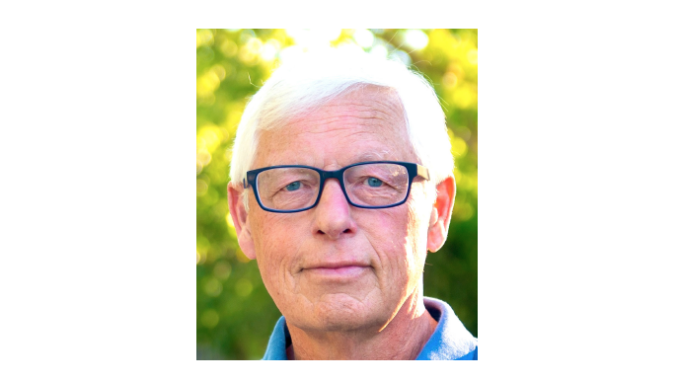 BY BRADEN CARTWRIGHT
Daily Post Staff Writer
Palo Alto City Council candidate Ed Lauing says the city should negotiate with each developer to get complete neighborhoods — with parks, roads, shopping and bike routes along with new housing.
If developers won't agree to provide these essentials, then the city could fail to meet its housing quota from the state, Lauing said.
"That would have to be a collateral damage, because we're not going to put up skyscrapers," he said. "We need true urban planning."
A few of Lauing's opponents — Vicki Veenker, Lisa Forssell and Julie Lythcott-Haims — have said they want the city to come up with visions for different neighborhoods that describe what is and isn't allowed to be built. A plan would make housing more possible, they've said.
Lauing doesn't like that approach.
"They cost a gazillion dollars and take years to get done," he said.
Instead, Lauing wants council to negotiate on individual projects, using zoning restrictions as leverage.
For a positive example, Lauing pointed to the old Fry's property, where the developer, Sobrato, has agreed to give the city an acre of land for affordable housing and to restore Matadero Creek closer to its natural state.
"We have to look at a neighborhood, and build a better neighborhood than what's there right now, or start from scratch like in San Antonio," he said.
The city already has a plan for where to build, Lauing said. It's called the Housing Element, and it list properties where over 6,000 homes can be built over the next eight years, as required by the state.
Lauing was the co-chair of a citizen group that worked on the Housing Element. The group's recommendation was sent to the city's Planning and Transportation Commission, where Lauing is also the chair.
The Housing Element was approved by City Council, with just a couple of changes that Lauing said are regrettable.
The downtown train station at 27 University Ave. was removed from the list because council members said they wanted to come up with a plan for the whole area. Lauing said they shouldn't have waited on the housing.
If the city doesn't meet its housing quota by making it too difficult to build, then the state could sue, impose fines or take away local control.
Lauing said housing makes sense in the Stanford Research Park, the Stanford Shopping Center, along San Antonio Road and along El Camino Real. He said two housing towers could go at Palo Alto Square, where there are already two tall office buildings surrounded by parking, and nobody would be concerned.
When it comes to homelessness, Lauing said the city needs more than cheap housing.
He said that his time as a board member for the Urban Ministry of Palo Alto, now called LifeMoves, showed him that some people are on the street by choice or because they can't beat a drug addiction.
Lauing said a new homeless shelter that is supposed to open within a year with 88 units is a good step, but it won't solve the problem.
Some candidates have claimed that Palo Alto's entire population of about 300 homeless people would get cycled through the units to more permanent housing in two years, Lauing said.
"We know this can work … But let's not get too rosy-eyed about the success rate," he said.
He said the new shelter should have stricter rules that the Opportunity Center at 33 Encina Ave., where people have been allowed to stay long term.
Lauing is in favor of transitioning away from natural gas to electric appliances, and he would support a ballot initiative for voters to decide.
One of the top city priorities needs to be upgrading the electrical grid, Lauing said. Transformers need to be replaced, and a second connection to the statewide system needs to established for redundancy, he said.
Lauing said that the grid is more important than building a fiber internet network to compete with AT&T and Comcast, as the city is considering. He said he would rather partner with AT&T because internet is not the city's "core competency."
Lauing voted against the Castilleja School's permit to rebuild its campus and grow enrollment at 1310 Bryant Street. He was concerned about more traffic on Embaracadero Road, and he said the city took an unnecessary risk by approving the permit.
"I have ex-voters because of that, but I wouldn't change a thing," he said.
Lauing is the only candidate this year with experience on the campaign trail. He ran for council in 2020 and finished fifth in a ten-way race for four seats.
Lauing works as an executive recruiter and has lived in Palo Alto for 34 years. He was on the Parks and Recreation Commission from 2010 to 2016 and has been on the Planning and Transportation Commission since 2017.
Lauing is competing for one of three seats against six other candidates. Ballots will be mailed this weekend ahead of the Nov. 8 election.