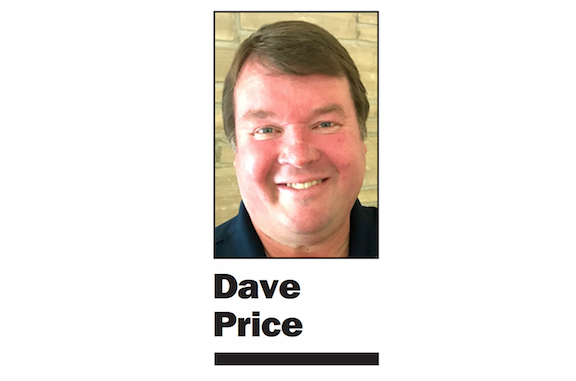 BY DAVE PRICE
Daily Post Editor
You hear all sorts of people these days saying we have to "save democracy." But when democracy on the local level is jeopardized, you don't hear a peep.
The people who are threatening democracy get away with it. Nobody cares.
Such is the case in Menlo Park, where the city council held an illegal (in my opinion) secret meeting to discuss a compromise that might have kept Measure V off the ballot.
Measure V, also known as Menlo Balance, is a citizens initiative started by residents of the Suburban Park neighborhood who didn't want the Ravenswood School District to turn Flood School at 321 Sheridan Road into an apartment complex.
The East Palo Alto-based Ravenswood, which historically has had money problems, wanted to use the apartments as a source of revenue to improve teaching.
But Measure V is bigger than just one school site. If approved, it would require certain zoning changes in single-family-zoned neighborhoods to go to the voters, making it difficult to build apartments.
City Councilman Drew Combs, who represents Suburban Park, worked out a compromise that would reduce the number of apartments in the development from 90 to 60 and add a second entrance to the property to ease traffic.
No advance notice
Somehow, the compromise was discussed in an Aug. 9 closed-door meeting, though no advance notice to the public was given.
If council wants to hold a secret meeting, it is required to provide a description of the items to be discussed. (Government Code Section 54954.2). No such description was posted by the city.
The topic has to fit one of the narrow list of exceptions to open meetings. One common reason for a closed session is "existing or anticipated litigation." But in this case, no lawsuits or legal claims had been filed against the city over Flood School.
Sure, somebody could sue the city over Measure V. People can sue over almost anything a city council does. But that's speculative. There are no real claims or threats of litigation in this case.
The law requires council all votes to take place publicly. Of course everybody is saying no vote took place.
What was the vote?
But it doesn't take a math genius to figure out what happened.
There are five members of the city council.
We know that Combs and Ray Mueller had worked to reach a compromise with the Suburban Park residents. So you can assume they would have voted "yes."
The remaining three council members are Betsy Nash, Cecilia Taylor and Jen Wolosin.
By process of elimination, all three must have opposed the compromise.
We know the compromise died because Measure V went on to the ballot.
Was the law prohibiting vote-taking in a secret meeting violated? I guess it comes down to how do you define "taking a vote."
Do you need to write down your vote on a piece of paper? Or do you go around in a circle and each council member says what they think, and when one side reaches three votes, somebody yells "Bingo"?
This vote should have taken place in public. The public has a right to know where their elected officials stand on such a controversial policy issue as Measure V.
Now we're in for a polarizing campaign if Thursday night's meeting of the Menlo Park City School Board is any indication. That board was planning to approve a resolution supporting its neighboring district and opposing Measure V. Then the Measure V people turned out and threatened the school board, saying that if they opposed Measure V, they'd stop anybody from donating to the district again. The tactics worked and the board backed down. This is all very unusual for a Menlo Park City School Board meeting.
I fear we're going to see more of this before the election. What a shame.
Editor Dave Price's column appears on Mondays. His email address is price@padailypost.com.