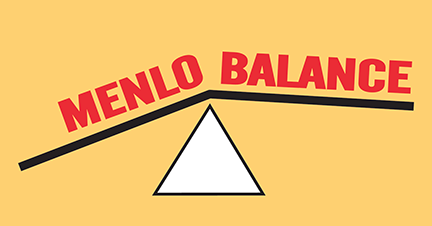 BY EMILY MIBACH
Daily Post Staff Writer
A group opposing the controversial citizen's initiative Menlo Balance has formed and already has $82,000 in the bank, with most of the money coming from two well-known surnames in the valley — Sobrato and Grove.
In November, voters will decide the fate of Measure V, which would block apartments from being built in neighborhoods off single-family homes. But it would also block the rezoning of any property in single-family areas without going back to voters.
The group that has formed in opposition is called Menlo Park Neighbors for Affordable Homes and is backed by the Housing Leadership Council of San Mateo County, a nonprofit that advocates for new housing and housing laws in the county. So far, the group has reported getting four donations totaling $82,000. The four donations are:
• $50,000 from John Matthew Sobrato, grandson of John A. Sobrato, who created the Sobrato Organization.
• $30,000 from Menlo Park resident Karen Grove, a former housing commissioner and daughter of late Intel CEO Andy Grove.
• $1,000 from Palo Alto Unified School Board Trustee Jennifer DiBrienza,
• $1,000 from Las Lomitas School Board Trustee Heather Hopkins.
It's possible the group has raised more money, but right now, all political campaigns must report donations of $1,000 or more within 24 hours of receiving the donation.
The opposition group points to a number of reasons why voters ought to vote no, those include the potential blocking of the Ravenswood School District's plans to build 80-90 apartments for employees at the former Flood School site at 321 Sheridan Drive. It would also require the Menlo Park Fire District to ask voters for permission to rebuild Station 1 and its headquarters on Middlefield Road.
The group also says the measure would "lock in and exacerbate racial and economic segregation by blocking future homes in high opportunity neighborhoods which are predominately upper income and white."
The group also warns that if the measure passes, it would likely spread to other cities and worsen the affordable housing shortage.
The "yes" side says in their argument that if Measure V doesn't pass, then three council members "can change zoning to allow development that permanently erodes your neighborhood without your say." They also say the measure would keep neighborhood character in tact and "prevent excessive traffic on our safe streets."