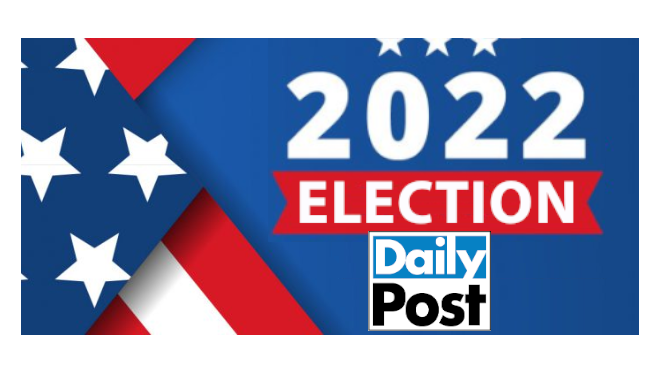 Here's the final list of candidates in city, school and special district races this fall.
Palo Alto City Council
Palo Alto has a crowded field, with seven candidates competing for three seats. Author Julie Lythcott-Haims, utilities commissioner Lisa Forssell, planning commissioner Ed Lauing, planning commissioner Doria Summa, lawyer Vicki Veenker, realtor Alex Comsa and Brian Hamachek are running. Three incumbents aren't running again. Alison Cormack decided not to seek a second term, while Tom DuBois and Eric Filseth can't seek a third term due to term limits.
Mountain View City Council
All three incumbents — Mayor Lucas Ramirez, Vice Mayor Alison Hicks and Councilwoman Ellen Kamei — are running for re-election. They have two challengers: Justin Cohen and Li Zhang, who both work at Tesla.
Los Altos City Council
Mayor Anita Enander and Councilwoman Neysa Fligor are hoping to hold onto their seats, and they'll have to beat Pete Dailey, a member of the city's Parks and Recreation. Dailey is aligned with Fligor as a pro-housing development candidate.
Menlo Park
Districts 1, 2, and 4 are up for grabs this year. But there appears to only be a competitive election in District 4, which represents part of downtown and West Menlo neighborhoods and the Allied Arts neighborhood, where Mayor Betsy Nash will face Peter Ohtaki, who was on council from 2011 to 2019.
No one has filed to run against incumbent Cecilia Taylor of District 1 and Drew Combs of District 2.
Atherton Council
The council has three seats that are up for grabs, with appointed incumbent Bob Polito not running. Incumbents Bill Widmer and Rick DeGolia are running, so is Stacy Miles Holland, who is on the town's environmental commission and Greg Conlon, who was on the California Public Utilities Commission and has served on a number of committees in Atherton.
Redwood City Council
Three seats are up for election, but as the city has switched to district elections, that means only three parts of town will vote for their council members. Friday was the last day to file for these races.
District 2 spans from Bair Island to just past Sequoia High School, includes the Centennial and the Mount Carmel neighborhoods. Three people have filed to run. They are Margaret Becker, chair of the Housing and Human Concerns Committee, Transportation Commissioner Chris Sturken, who is also on the county's LGBTQ Commission, and attorney Alison Madden, who recently ran for Assembly.
District 5 covers portions of the Palm Park and Redwood Oaks neighborhoods, and runs along Woodside Road from Five Points, ending just before Woodside Plaza. Only newcomer Kaia Eakin has filed to run.
District 6 contains the Red Morton Community Center, Woodside Plaza neighborhood and part of the Roosevelt neighborhood. Two candidates are running — longtime Councilwoman Diane Howard and Jerome Madigan, a minister who is on the town's Housing and Human Concerns Committee.
Belmont Council
There are three seats up for grabs this year, all Belmont residents will vote for a citywide mayor, and two slivers of town will vote for their own council members in the town's first district elections.
For mayor, current council members Julia Mates and Warren Lieberman are running to run for the two-year post.
Planning Commissioner Gina Latimerlo and regular council attendee and realtor Michael Craig are running, which includes El Camino, Sterling Downs and Homeview neighborhoods. In District 3, Robin Pang-Maganaris is running unopposed for the district that is mostly west of Alameda de las Pulgas and includes the areas around Carlmont High School, Cipriani Park and the Carlmont Village Shopping Center.
East Palo Alto Council
There are two seats up for grabs and Councilwoman Regina Wallace-Jones isn't running. Those running are Mayor Ruben Abrica, Senior Advisory Committee member Jeff Austin, Public Works and Transportation Commissioner Mark Dinan and scientist Webster Lincoln. As of yesterday afternoon, newcomer Martha Barragan and Planning Commissioner Q Smith needed to finish filing their paperwork, according to City Clerk James Colin.
San Carlos Council
There are three seats up for election, two of the three incumbents are running for their seats again. Councilwoman Laura Parmer-Lohan is running for county supervisor, and cannot run for both seats.
Incumbents Adam Rak, Sara McDowell, newcomer Pranita Venkatesh, local volunteer and retail operations consultant John Durkin and Alexander Kent, a commercial property consultant are all running.
Portola Valley Council
There are three seats up for election and incumbents Maryann Derwin and John Richards are not running again. Incumbent Craig Taylor, planning commissioners Judith Hasko and Craig Taylor, physician Mary Hufty and former Wildfire Preparedness committee member Dale Pfau are all running.
Palo Alto Unified School District Board
Ken Dauber isn't running for re-election after two terms, so there are two open seats. Incumbent Shounak Dharap, lawyer Nicole Chiu-Wang, educational consultant Shana Segal and Republican Ingrid Campos are running. Chiu-Wang is backed by the majority of the board, including Dharap.
Los Altos School Board
Bryan Johnson, Vladimir Ivanovic and Vaishali Sirkay will try to keep their seats, while mother and physician Sara Farr will try to take one of them.
Mountain View Los Altos Union High School Board
This is another crowded race, with six candidates competing for three seats. Incumbent Catherine Vonnegut, retired supply chain planner Jacquie Tanner, businesswoman Carrol Ann Titus-Zambre, retired businessman Eric Wayne Mark, volunteer Thida Cornes and Boys and Girls Clubs vice president Esmerelda Ortiz are running.
Mountain View Whisman School Board
Devon Conley will try to keep her seat against chemist and lawyer Bill Lambert and parent Ling Wang. They are competing for two seats after longtime board member Ellen Wheeler retires.
Sequoia Union High School District Board
The board, which covers Belmont to East Palo Alto, also has district elections this year. The races are for Menlo Park-based District D, and District A, which covers Belmont, parts of San Carlos and Redwood City. Neither longtime incumbents Alan Sarver nor Chris Thomsen have filed to run again.
District A — Two Belmont-Redwood Shores School Board members are facing off, Amy Koo and Suvarna Bhopale.
District D — Juvenile Justice Commissioner Sathvik Nori will run against San Mateo County Civil Grand jurist Jo-Ann Byrne Sockolov.
San Mateo County Community College District Board
The college board also has district elections. District 2 covers North County (South San Francisco, Daly City, Colma and Broadmoor) while District 4 encompasses San Mateo, Belmont and Foster City.
Incumbent Richard Holober is running unopposed in District 4. Incumbent Thomas Nuris is not running again and there will be a competitive race for his seat. Former Daly City Councilman Michael Guingona and San Francisco Chief Information Security Officer Michael Makstman are competing for the seat.
Las Lomitas School Board
Due to a series of resignations over the past two years, there are four seats up for election. Three are for four years and one for two years. But since exactly four people have applied for the seats, those who have filed will get the seats.
Appointed incumbents Gautam Nadella and Heather Hopkins and financial advisor Brian Ross all filed for the four-year term. Appointed incumbent Molly Finn has not filed for re-election. Attorney Paige Winikoff is the only person who has filed for the two-year seat.
Menlo Park City School Board
Three people have filed for the three seats on the board, canceling the election for this seat. Incumbents Sherwin Chen and Scott Saywell and school volunteer Jed Scolnick appear to have dodged the election. Incumbent Stacey Jones is not seeking re-election.
Ravenswood School Board
Longtime incumbent Ana Maria Pulido is not seeking re-election and there are three seats up for election this year. Incumbents Mele Latu and Tamara Sobomehin, educator Laura Nunez and aerospace engineer Manuel Lopez are all running.
Belmont Redwood Shores School Board
Since board members Amy Koo and Survana Bhopale are running for the Sequoia High School District Board, and incumbent Rahila Passi isn't seeking re-election, meaning there are three seats up for grabs. There are four people running — educator Jackee Bruno, tech executive Gopal Ratnam, teacher April Northup and educator David Koss.
Redwood City School Board
It appears there will not be an election for this board, as incumbent Cecilia Marquez and newcomer David Weekly are the only ones who have filed to run for their respective district areas.
San Carlos School Board
Due to a series of resignations, all five seats on this board are open. There are four running for the three four-year seats, incumbent Neil Layton, appointed incumbents Ben Kornell and Sarah Cassanego and teacher Kit Waffle. There are five people running for the two two-year seats, substitute teacher David Pollack, insurance account manager Rachel Lassman, community volunteer Tracy Park, early education professional Sarah Johnson Kinahan and attorney Jessica Lynn Rowe.
Midpeninsula Regional Open Space District
There will be no election for Midpen this year on the seven-member board.
Yoriko Kishimoto and Karen Holman will continue representing Palo Alto, East Palo Alto, Stanford, Los Altos Hills and parts of Mountain View.
Longtime incumbent Larry Hassett is retiring from representing Ward 6, which spans from Pescadero to Menlo Park and North Fair Oaks. The owner of Buck's Restaurant in Woodside, Margaret MacNiven, will replace him with no challengers.
Valley Water
Palo Alto attorney Rebecca Eisenberg is running against incumbent Gary Kremen for the seat that represents Palo Alto, Mountain View and Los Altos on the seven-member board, which collects taxes and does projects for flood control and water conservation in these cities, but doesn't sell those cities water.
Menlo Park Fire Protection District
Three of the five seats are up for grabs this time around. Jim McLaughlin, who has been on the board for four years, is not running again. Two incumbents — Robert Jones and Chuck Bernstein — will run. Seeking seats on the board are Dionis Papavramidis, a software engineer, and Gary Bloom, a retired tech executive and volunteer.
Sequoia Health Care District
It looks like incumbent Aaron Nayfack will hold onto his seat, while longtime board member Jerry Shefren will face Kenneth Loo and appointed incumbent Michael Garb will face attorney and pharmacist William Fong.
San Mateo County Harbor Board
Neither incumbent Nancy Reyering nor Ed Larenas are running for re-election. Running for District 2, which covers Pacifica to Millbrae, only retired Harbor planner George Domurat has filed. For District 3, which spans from Moss Beach to San Mateo, business woman Kathryn Slater-Carter and private investigator Cameron Rolfe are running.
East Palo Alto Sanitary District
Longtime incumbents Dennis Scherzer and Joan Sykes-Miessi will be defending their seats from Planning Commissioner and director of local nonprofit YUCA Ofelia Bello and Vanessa Smith, a member of the city's Rent Stabilization Board and an employee of EPACANDO.
Santa Clara County
Former Palo Alto police Chief Bob Jonsen and retired sheriff's Capt. Kevin Jensen are running against each other for sheriff.
San Mateo County
Also appearing on the ballot in San Mateo County are run-off races from the June primary. Assemblyman Kevin Mullin and County Supervisor David Canepa are running to replace Rep. Jackie Speier in Washington, D.C.
San Mateo Councilwoman Diane Papan and Redwood City Mayor Giselle Hale are on the ballot for Mullin's seat in Sacramento, but Hale pulled out of the race, handing it to Papan. Hale is still appearing on the ballot since she was automatically placed on the ballot after coming second place in the June primary.
There are two races for Supervisor. Menlo Park Councilman Ray Mueller and San Carlos Councilwoman Laura Parmer-Lohan are running to replace Don Horsley. San Mateo-Foster City School Board member Noelia Corzo is running against Belmont Councilman Charles Stone.