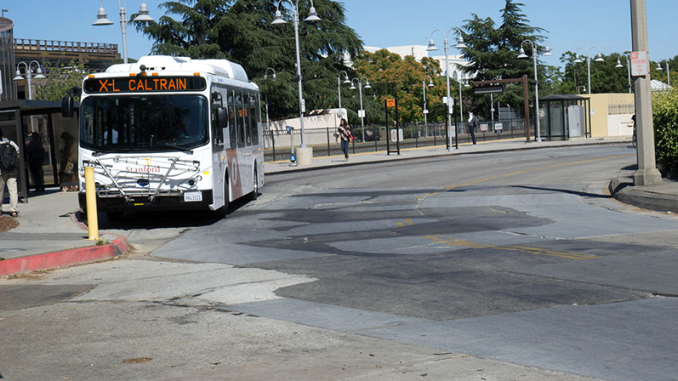 By the Daily Post staff
A man in his 60s told police that he was threatened by a would-be robber who was riding a bike at the Palo Alto Transit Center, the bus and train station on University Avenue near Alma Street.
At around 3:30 a.m. Sunday, a man on a black bicycle rode up to the victim near the bus turnaround and demanded money, police said. The bicyclist demanded money and said he would hurt the victim if he didn't comply.
But the victim started yelling and the bicyclist rode away in a southbound direction, police said.
The victim described the suspect as a Hispanic man about 5 feet 10 inches with a heavyset build (250-300 pounds). He couldn't provide the suspect's age.
The victim said he was wearing a gray hooded sweatshirt, black pants, and a face covering. 
The victim said the same suspect had robbed him at another bus stop along Lawrence Expressway about five months ago; at that time, the suspect had been armed with a knife and had taken cash from the victim. 
Police said they're looking into whether there is any connection with a strong-arm robbery of a 16-year-old girl at Embarcadero Road and El Camino Real on Friday.
In that case, the robber took the girl's cellphone and debit card. The girl's description of the robber is different, however. She said he was a white man about six feet tall with a medium build. She also couldn't estimate his age.
Anyone with information about this incident is asked to call police at (650) 329-2413. Anonymous tips can be e-mailed to paloalto@tipnow.org or sent via text message or voice mail to (650) 383-8984.