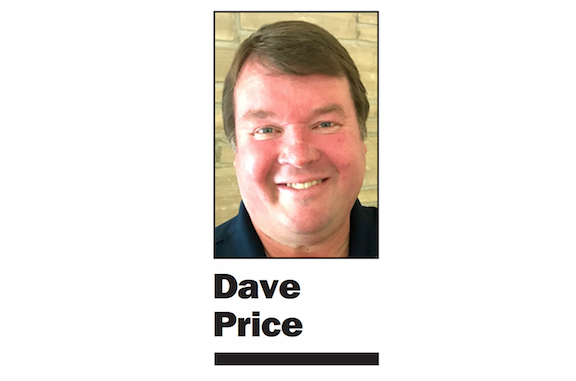 OPINION
BY DAVE PRICE
Daily Post Editor
This is the time of year when possible City Council candidates begin testing the water to see if they should run in November.
The campaign window is short. The deadline to file is in mid-August and people will get their ballots in the mail in early October. That leaves less than two months to build name recognition and acquaint the community with your platform.
You want to pick your treasurer and get your fundraising done now so you won't be distracted when you campaign.
Money is important. You can have the best message of any candidate, but it doesn't matter if you can't reach the voters. Going door-to-door is important, but you won't be able to reach enough people.
Don't hide the truth
When it comes to a message, don't hide your true intentions. City councils in the Mid-Peninsula are split between two groups. You have the people who want to protect single-family homes, even if it means stopping other developments or new housing. In Palo Alto, they're called Residentialists. In other places, they're called NIMBYs, for No In My Backyard.
Then you have the side who favors new housing. They're sometimes called YIMBYs, for Yes In My Backyard. Often they're pro-development, or at least reasonable development.
Candidates naturally join one team or the other, just like higher level politicians join the Democratic or Republican teams.
One of the things I hate is meeting a candidate who claims they're on both sides. It's always a lie. They're trying to trick voters into thinking they hold the middle ground.
But you can usually tell what side they're on based on their campaign contributors or comments they've made in the past to city council or various boards and commissions.
It's not about you
Another frustration about local elections are people who run for self-aggrandizement. You should run because you want to make the community a better place for residents. But some candidates feel that being on a city council is a platform for making virtue-signaling speeches, as if anybody cares what they think.
Your attitude should be: It doesn't matter who gets the credit, but let's work together to solve the problem.
I don't expect a first-time candidate to know everything about how a city government works. But I'd like to see a track record of public service that shows they were able to deal with a challenge, learned what was necessary and made good decisions. Serving on a planning commission is excellent experience.
If you're an incumbent and you're trying to decide whether to run again, ask yourself: Did you accomplish anything that made the lives of residents better?
If people's lives are the same or worse, please don't run again.
When the pandemic restrictions were destroying local small businesses, what did you do to help them from permanently closing?
Did you offer thoughtful ideas, or did you parrot the talking points of your political party?
How can a council member make residents' lives better? If you're running for the first time, make some goals about what you want to accomplish in your first four years. Tell the voters what those goals are. Determine how you could make a difference if elected.
• • •
In lawn watering news
Our cities and water districts need to do a better job telling residents what days of the week they can water. I realize many cities put notices in utility bills that give the days, but few people read junk mail.
The websites for Menlo Park, Redwood City and Mountain View had the regulations clearly posted.
Los Altos, Atherton and San Carlos either have out-of-date information about drought restrictions or nothing at all. Los Altos' website is hopeless. If you type in "water restrictions" in the website's search bar, a press release from 2017 comes up, saying lawn watering restrictions are gone, which we know is not the case.
Palo Alto may have put its lawn watering days on its website, but I couldn't find them. No mention of the days on a page with the title "Water Conservation and Drought Updates."
It shouldn't be that hard for a city to tell residents what days of the week they can water.
Editor Dave Price's column appears on Mondays. His email address is [email protected].