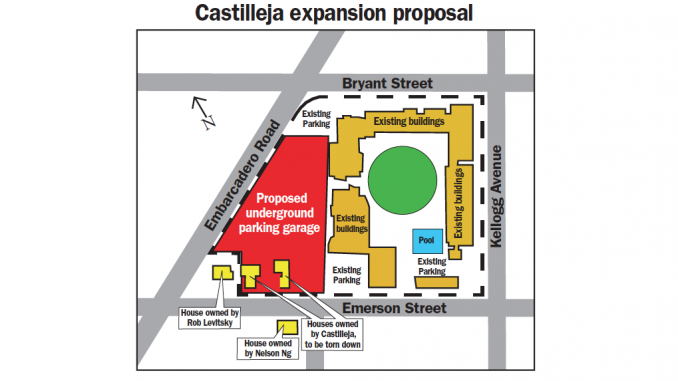 BY BRADEN CARTWRIGHT
Daily Post Staff Writer
Palo Alto City Council indicated last night (May 24) that they'll approve Castilleja School's permit to renovate its campus and expand enrollment, as long as the school agrees to stricter rules on how students come and go.
Council members could have approved a permit last night, but they continued the meeting until June 6.
"If we're going to allow this expansion, it needs to be with strict controls," Mayor Pat Burt said.
Council members Alison Cormack and Greg Tanaka voted to allow Castilleja to replace old buildings, build an underground garage and expand from 422 to 540 students.
But Burt, Vice Mayor Lydia Kou and council members Tom DuBois, Eric Filseth and Greer Stone said they wanted more restrictions on how students get to school, and they wanted the rules to have teeth. They also had concerns about construction taking place over three years.
Castilleja is an all-girls private school at 1310 Bryant St., in a neighborhood of single-family homes.
The permit process, which has taken six years and 22 meetings, has been sharply divided. Public comment took over two hours tonight, with 56 speakers taking positions for and against the permit