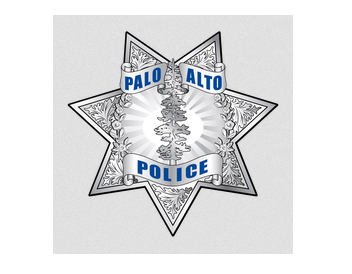 BY BRADEN CARTWRIGHT
Daily Post Staff Writer
A car chase ended last night after a fleeing driver crashed his Ford Mustang onto a front lawn in Palo Alto and running away, police said.
Officers found the suspect 45 minutes later after a search using a dog and a police helicopter, Lt. Brian Philip said.
The chase started shortly before midnight yesterday (May 8). Deputies with the Santa Clara County Sheriff's Office believed a blue Ford Mustang with two people inside was stolen, Philip said.
Deputies lost sight of the car as it headed east on Page Mill Road toward El Camino Real, Philip said.
The car made it nearly all the way across the city before driving onto a front lawn on the 2400 block of Greer Road, Philip said.
When police responded, the driver and the passenger were gone.
It turned out, the car itself was not stolen, but its rear license plate was, Philip said.
The sheriff's office brought a police dog to search yards and requested a helicopter from the San Jose Police Department that circled above.
A Palo Alto officer found a suspect on W. Bayshore Road and Amarillo Avenue and arrested him without incident at 12:44 a.m., police said. The passenger wasn't found.
Philip didn't provide the name of the suspect because the incident and investigation are handled by the sheriff's office. A sheriff's office spokesman wasn't immediately available to fill in the details.
Philip said police helicopters are rarely used in Palo Alto, and the department typically tries to notify the community when it happens and explain the circumstances of its use. That didn't happen in this case because the helicopter was called by another agency, and Philip apologized for the delay.