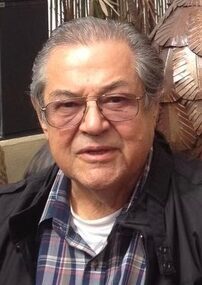 It is with heavy hearts that we mark the passing of Dennis Jerome Kobza Sr. Oldest of four boys, Dennis was born in Ulysses, Nebraska on September 30, 1933 to Jerry and Agnes Kobza.
In 1945, at 12 years old, Dennis tragically lost his father and stepped up to help support his mother in the family business. He graduated in 1951 from Holloway High School in Minnesota. He met Doris Riemann in 1952 and they married in 1953. Dennis joined the Air Force becoming a radio and radar operator on B-29 bombers. After his service the couple moved to San Francisco where he attended Heald School of Architecture.
In 1965 he started his own firm, Dennis Kobza and Associates. Dennis became one of the leading architects to provide concrete tilt up designs that were the basis of the rapid tech growth in Silicon Valley.
In 1983 he designed and built his own home, one of the first on the West Coast to have a solar system. In 1986 he designed and built his office building in Mountain View where he remained working for the rest of his career. He was active in the Mountain View Rotary for over 50 years and was a life member of the Palo Alto Elks. He was a long time 49ers season ticket holder, loved fishing and spending time with family and friends.
He is survived by his brother Valerian Kobza, his children Dennis Kobza Jr., Diana Desbard, David Kobza, 5 grandchildren, and 9 great-grandchildren.
He was preceded in death by the love of his life Doris on January 14, 2010.