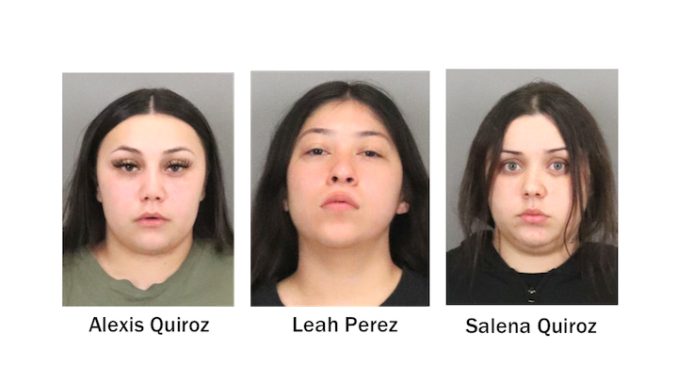 By the Daily Post staff
Palo Alto police last night (April 5) arrested three women suspected of hitting and pepper spraying a Macy's security officer at the Stanford Shopping Center.
In the 7 o'clock hour last night, a Macy's "loss prevention officer" attempted to stop three women who were leaving the store with merchandise without paying, police said.
Once outside, the security officer confronted the women and asked that they return the merchandise, but they refused, according to police.
One of the three pulled out a can of pepper stray and attempted to spray the security officer, police said. The other two punched him in the face and head.
The trio then got in a vehicle and fled, while the security officer called police. He complained of pain to his head but declined medical attention.
Police stopped then car as it was leaving the shopping center and were able to detain the people inside without any problems.
Inside the car were the three burglary suspects along with three girls ranging in age from 7 months to 17 years, police said. Police also found the can of pepper spray and the stolen clothing.
Police said they arrested and booked:
• Alexis Quiroz, 22, on felony charges of robbery, conspiracy, and being a convicted felon in possession of pepper spray;
• Salena Quiroz, 21, on felony robbery and conspiracy;
• Leah Perez, 22, on felony and conspiracy.
The three are from Sacramento.
Police said the three juveniles were released to a family member.