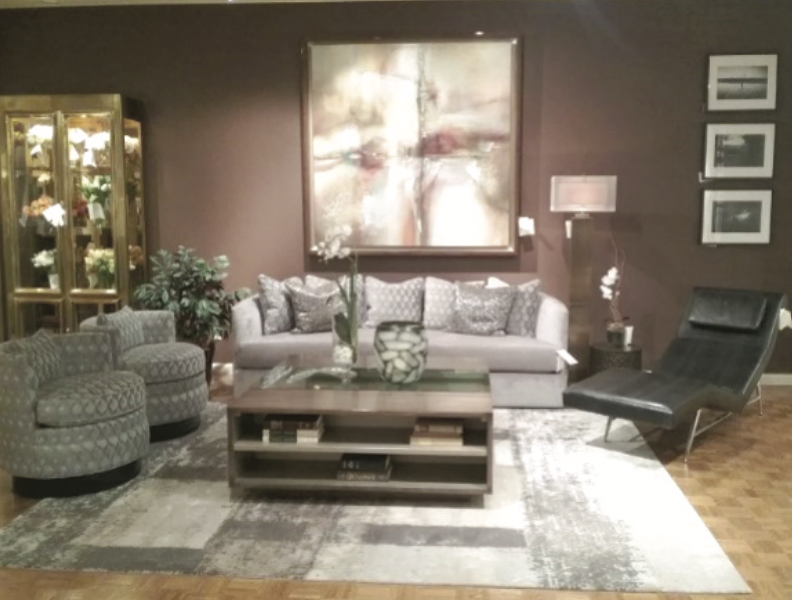 Whether you are redesigning a room or furnishing and decorating an entire home from scratch, Dina Ishibashi and the other expert interior designers at Flegel's Design are ready to bring your dream to life.
Dina has been working with Flegel's for five years, impressing clients with her meticulous attention to detail and ability to handle any size project with ease.
When it comes to designing a room, Dina says she starts from the ground up – literally.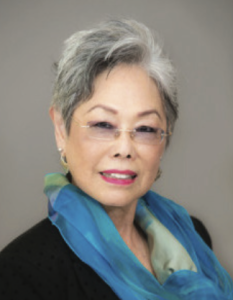 "I like to start with rugs," she said. "It's much easier to blend the colors and finishes of furnishings after the rug is selected than the other way around."
She said many people don't realize how visually important rugs are to the perception of a room or how to pick the appropriate size for the room. What you really don't want is a small rug that just goes in front of a sofa, she said.
"The larger the rug size, the larger the room looks," Dina explained. "The smaller the area rug, the smaller the room looks. "You want everything on top of the rug – the furniture, the coffee table, everything."
In addition to designing homes locally, Dina has helped many clients furnish and decorate second homes in Carmel, Mendocino and Hawaii, among other locations.
The curated showroom full of beautiful and striking furniture and accessories is just a sampling of what Flegel's offers, said Dina. Flegel's offers its clients the opportunity to have custom furniture made just for them by the most high-quality manufacturers like Stickley, Baker and others. Clients can pick out sizes, fabrics, finishes and design elements exactly to their specifications.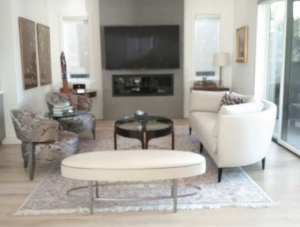 Dina says she likes to take clients around the showroom to make sure to home in on what styles appeal to them, for instance whether they have more traditional or contemporary taste. While some people worry that interior designers only stick with their own particular style, Dina says that every client is unique, and so is her work for each one.
"I don't just design something and see if they like it," she says. "The key is helping people make a decision, not making the decision for them. It's all about finding the right look for the clients' space – whether it's a look of airiness, or comfort, or whatever they're looking for. That's the challenge. It's lots of fun."
To find out more about how Dina can help you, call her at (650) 326-9662, email dishibashi@flegels.com or stop by Flegel's Design's downtown Menlo Park showroom Tuesday through Saturday.