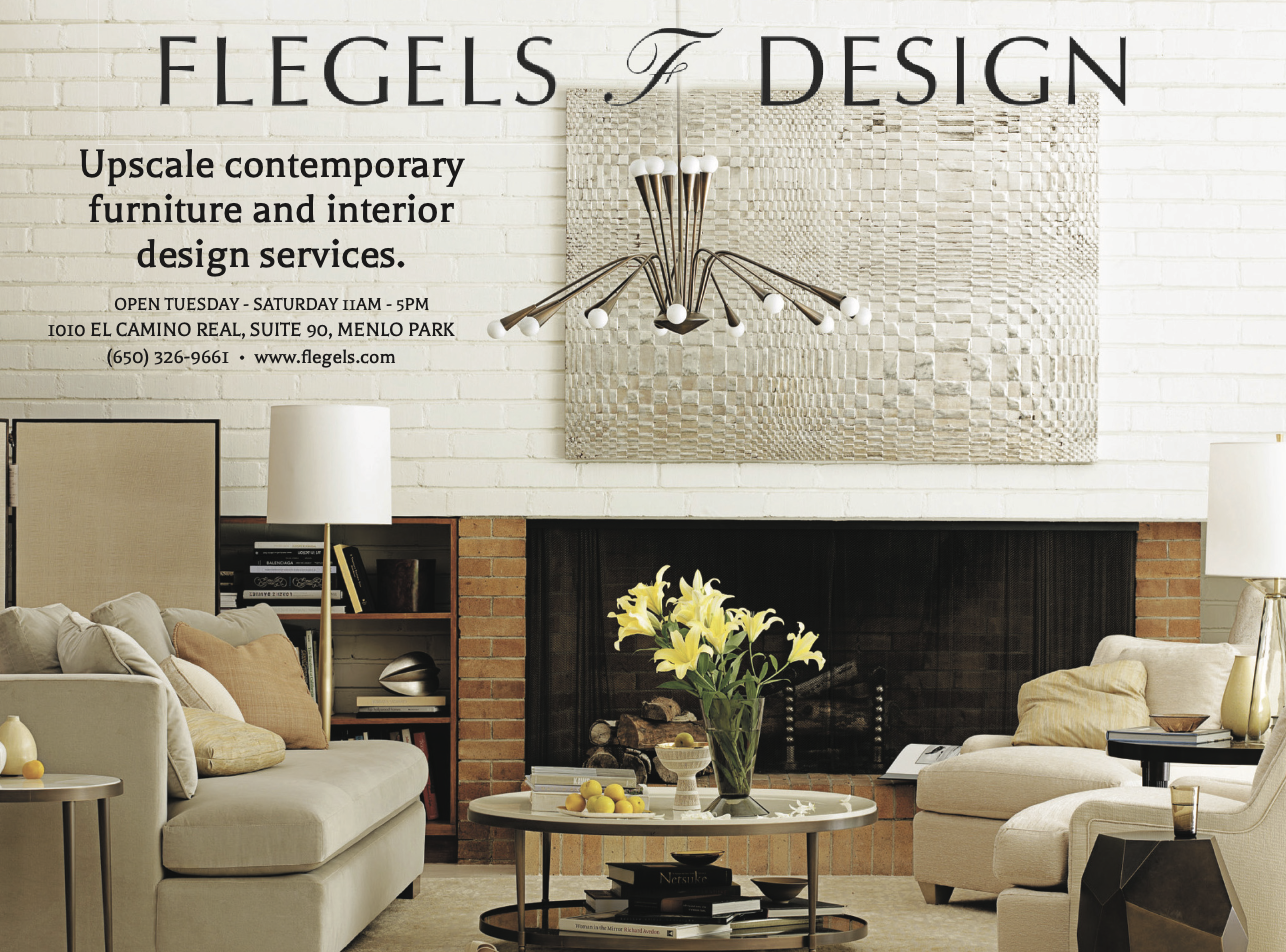 Dina and the other talented interior designers at Flegel's Design in Menlo Park are ready to help you create the beautiful, inviting home you've always dreamed of.
The curated showroom full of beautiful and striking furniture and accessories is just a small sample of what Flegel's offers, said Dina. Flegel's clients can have custom furniture made just for them by the most high-quality manufacturers like Stickley, Baker and others, picking out sizes, fabrics, finishes and design elements exactly to their specifications.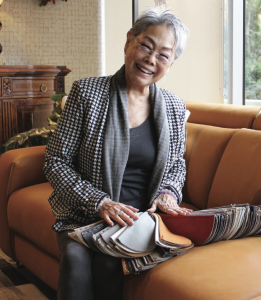 Dina said the home visit is key to understanding the space and the client's needs. With one current client, she went to their Woodside home, took measurements and pictures and started creating floor plans for them to work with. When she's starting a design from scratch, she always starts with the rug. In this case, the family had a beautiful rug already and wanted new furniture to better fit the large space. As she sent them ideas and had more conversations, their style emerged:
"They like substantial pieces with clean lines," she said. "They have a family, and things need to be comfortable but beautiful."
To that end, she's having several pieces custom-made for them with cleaner lines and finishes chosen just for them. A different client in South San Francisco wanted a warm, comfortable yet masculine family room in a more contemporary style. Dina designed a room with a color palette of warm fall greens and golds and picked pieces that included a mohair sectional sofa and chaise.
She said many people buy beautiful pieces of furniture they like one at a time and – and then later realize they don't really work together. More than floor plans or fabric samples, Dina says what she can best offer her clients is to do the work to turn their style preferences into a unified vision for a beautiful home.
In addition to designing homes locally, Dina has helped many clients furnish and decorate second homes in Carmel, Mendocino and Hawaii, among other locations.
She knows her designs will be enjoyed for years to come and that's what makes the work challenging – and fun.
"I like to have fun when I'm working with people," she said. "Something you'll keep for a long period of time – that's serious. But if you can't have fun with it too, it's not going to work."
To find out more about how Dina can help you, call her at (650) 326-9662, email dishibashi@flegels.com or stop by Flegel's Design's downtown Menlo Park showroom Tuesday through Saturday.