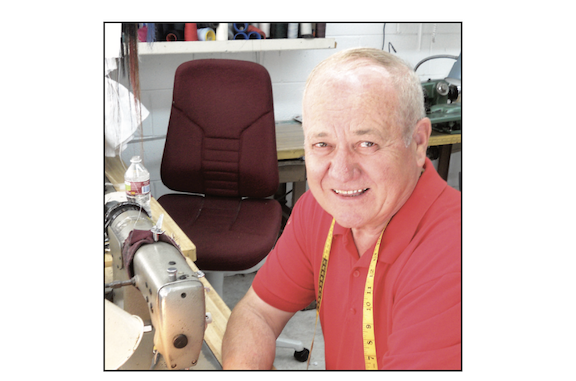 Bob Stankovic, who worked as a tailor in Palo Alto and then in Menlo Park for more than 64 years, has died. He was 81.
Stankovic, who died on Nov. 20 with his family by his side, was born Branislav Stankovic on Sept. 6, 1940, in a small town in Serbia and immigrated to the United States at 17.
Pat White, a portfolio coordinator at Menlo Oaks Capital, told the Post in an email that Stankovic, who lived in Redwood City, was the "world's best tailor" and that he "has helped many of us look better than when we walked in" his shop at 1142 Chestnut St.
Jim Lewis wrote to the Post to say that Stankovic "was always a breath of fresh air. Many (people) stopped by his shop … during the day to visit. He always made them feel welcome and important. He will be sorely missed by many."
His family said that he was "kind, generous, extremely welcoming, hysterically funny, and the most loving man to those that knew him."
Stankovic is survived by his wife of 47 years, Lada, daughters, Linda (Craig) and Julie; and grandchildren Luka, Colin, Derek and Isabella.
A public wake has already been held.
In lieu of flowers, his family suggests donations in Stankovic's name to the scholarship funds at St. Pius School in Redwood City (stpiusschool.org) or Canyon Heights Academy (canyonheightsacademy.com).