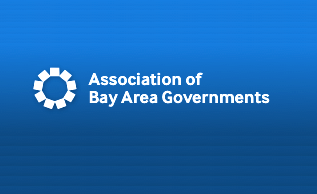 This story was originally published Oct. 23 in the print edition of the Daily Post. If you don't want to miss out on important local stories, get in the habit of picking up the Post in the mornings at 1,000 Mid-Peninsula locations.
By the Daily Post staff
The Association of Bay Area Governments yesterday (Oct. 22) denied appeals from Palo Alto and Los Altos to have their housing quotas reduced, with one ABAG member calling Palo Alto's appeal "disrespectful" of its neighbor in East Palo Alto.
East Palo Alto Mayor Carlos Romero, who sits on the ABAG board, didn't buy Filseth's argument, saying that it was "disrespectful" for Palo Alto to expect its neighbors to carry the burden of housing Palo Alto's workers.
The cities will be required to plan for thousands of new homes that can be built by 2031 or face lost funding and reduced controls on development.
At a hearing yesterday, the cities argued for their appeals of the Regional Housing Needs Allocation, a state quota that requires city planners to identify sites where housing can be built.
Palo Alto is required to plan for 6,086 homes and Los Altos is on the hook for 1,958 homes, and most of the units must be for people with average or low incomes.
The quotas were opposed by the city councils and supported by housing advocates. In the end, the association of Bay Area officials said they could only reduce the quota if there was a technical error. They voted unanimously to deny both appeals.
Palo Alto Councilman Eric Filseth said the city has already made progress in limiting the number of jobs in Palo Alto while building new housing. Restrictions on new offices have stopped job growth, while other cities continue to grow in terms of jobs, he said.