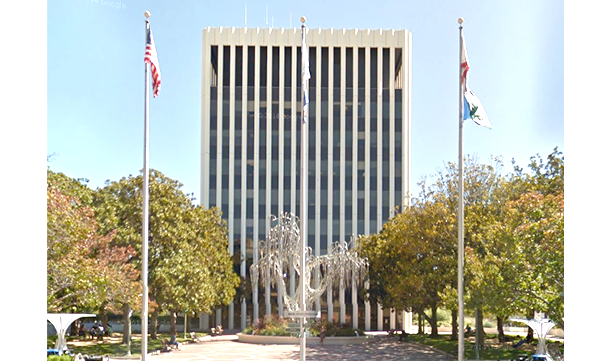 BY EMILY MIBACH
Daily Post Staff Writer
For the first time since March 2020, those wishing to go up to a microphone at Palo Alto City Hall and give the City Council a piece of their mind will be able to do so starting tonight (Nov. 1).
However, those who would rather stick to weighing in on city issues from their computer may still do so. The Covid pandemic has eased to the point that council has decided to resume in-person meetings.
Those who want to go back to council chambers located in city hall at 250 Hamilton Ave. will have to either bring proof of their Covid vaccination or proof of a negative Covid test result within 48 hours of the meeting, according to City Clerk Lesley Milton.
Masks and social distancing are also required at City Hall, Milton said. If you plan to speak during the meeting, you will have to keep your mask on. City hall's HVAC system has been improved in line with CDC recommendations and additional HEPA filtration has been added in order to "further improve indoor air quality," Milton said.
This does not mean, however, that only those in person will be able to participate in the meetings. In fact, only part of the City Council will be back in chambers, according to Milton. She did not name which council members will be in person and which will be Zooming into the meeting, but said four will be in chambers and three will be at home.
Committees and commissions will return later The council voted unanimously at its Sept. 27 meeting to begin hybrid council meetings on Nov. 1.
However, council committees, city boards and commissions will not be heading back to city hall until
January, the council decided at the time.
Palo Alto is not the only city to re-open its chambers to residents. For a few months now, Belmont officials
have let a limited number of residents speak from city hall if they so desire.
The Palo Alto school board has been having meetings where most of the board and most of the district
employees are present but residents call in.