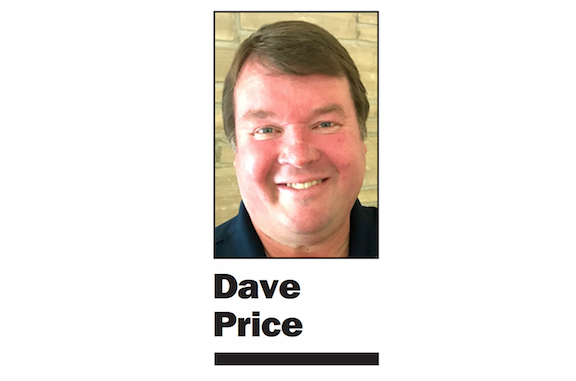 OPINION
BY DAVE PRICE
Daily Post Editor
The city of Palo Alto paid $1.5 million in 2018 to install a system of cameras and sensors to determine if people were about to jump onto the Caltrain tracks and kill themselves.
The history, as most of you know, goes like this. We had a series of youth suicides on the tracks between 2009 and 2015. Parents and other adults decided to go to the city's rail crossings and sit there in lawn chairs for hours to prevent more deaths. Then City Manager Jim Keene decided to replace the track watchers with employees from a private security company. But that didn't work out too well when these employees began burglarizing houses near the crossings. So the city took a tech approach, believing electronics would detect if somebody was near the tracks, and trains could be slowed and cops could be dispatched to the person's location.
On Aug. 2, a 23-year-old Stanford student took his life on the tracks somewhere between the Alma Street crossing and the University Avenue train station.
Why didn't the $1.5 million camera system prevent this tragedy?
Can anything be done to prevent this from happening again?
Is the city even looking into that?
We're asking but we're getting stonewalled on this.
City spokeswoman Megan Horrigan Taylor said in an email: "Your inquiry implies there was something wrong with the system. The system is not designed to prevent trespassing on 100% of the Caltrain right of way."
When an airliner crashes, we don't say that there was nothing wrong. The National Transportation Safety Board brings in experts to determine the cause. If the cause is mechanical, every similar plane is repaired so the same thing doesn't happen again. If the pilots followed the wrong procedures, the procedures are changed.
We're a society that tries to prevent tragedies, not brush them under the rug.
Instead of defending the $1.5 million system, the city needs to be more open-minded and see what improvements can be made.
Maybe we need longer-range cameras and sensors? Or more cameras and censors?
I don't know because I'm not an expert. But I do know this: When it comes to safety, we should always push for improvements. The city's attitude of burying its head in the sand is unacceptable.
All of us should be concerned about this. The next person to die there might be a friend or loved one.
Editor Dave Price's column appears on Mondays. His email address is [email protected].