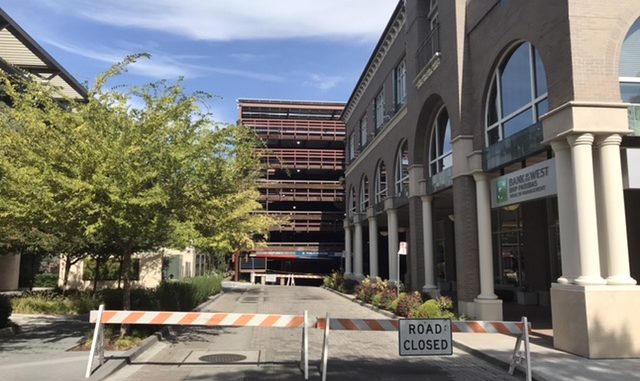 By the Daily Post staff
The city of Palo Alto has temporarily closed the Cowper/Webster parking structure at 520 Webster St. after an empty car erupted in flames on the basement level last night.
This is the same parking structure where the homeless built camps on the upper levels over the summer. The encampments were taken down by the city. And on July 15, a small fire erupted in one of the encampments.
The cause of last night's fire hasn't been revealed but police said it was "suspicious."
Less than an hour earlier, a trash can was set on fire in another city parking structure known as Lot S, at 445 Bryant St.
The first fire was reported to 911 at 11:45 p.m. by a nearby resident who saw smoke billowing from the Cowper/Webster garage. Police and firefighters arrived quickly and found a black four-door 2007 Toyota Avalon engulfed.
Mountain View Fire Department personnel helped the Palo Alto firefighters with the blaze. No injuries were reported.
City building officials closed the garage for safety reasons.
The Avalon's owner reported parking the vehicle in the garage on Monday morning.
"Investigators from the Palo Alto Fire Department determined that the fire appeared to be of suspicious origin and are now actively conducting an arson investigation alongside detectives from the Palo Alto Police Department," police said in a statement today.
Anyone with information about the fires is asked to call police at (650) 329-2413. Anonymous tips can be e-mailed to paloalto@tipnow.org or sent via text message or voice mail to (650) 383-8984.