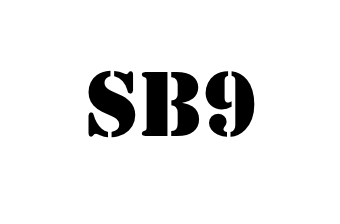 BY BRADEN CARTWRIGHT
Daily Post Staff Writer
The state Assembly yesterday (Aug. 26) passed Senate Bill 9, which will require cities to approve four homes on a single-family lot — a measure opposed by most mid-Peninsula cities and neighborhood activists.
The bill was approved 44-16, with local Assemblyman Marc Berman, D-Menlo Park, voting in favor.
"SB9 won't single-handedly solve our housing crisis, but it will help address housing affordability by creating duplexes and smaller single-family homes at more moderate price points," he said.
The bill now heads back to the Senate for a concurrence vote, where the differences in the Senate and Assembly versions are reconciled. In May, the Senate approved an earlier version of the bill, 28-6, with the vote of state Sen. Josh Becker, D-Menlo Park.
It would then go to the desk of Gov. Gavin Newsom, who hasn't taken a public position on the bill. He has until Oct. 10 to sign or veto the bill.
SB9 requires cities to approve lot splits on residential lots larger than 2,400 square feet, and each lot could then contain two homes or a duplex.
In theory, a single-family home could be transformed into eight units if SB9 is signed. Cities can already approve an accessory dwelling unit up to 800 square feet, and a junior dwelling unit up to 500 square feet that is connected to the main home. So, a property owner could split their lot, then build a duplex and two granny units on each parcel. But cities are only required to approve four of those units.
Many cities have organized against SB9, including Palo Alto, Los Altos and San Carlos. Those cities have passed resolutions opposing state control of housing and written letters against the latest bills to do so.
A letter to Gov. Newsom endorsed by nine local council members said SB9 does not achieve affordability and undermines local democracy. Local planners understand their community more intimately than the state or developers, and overriding local zoning could undermine sustainability initiatives, the letter says.
"Governor Newsom needs to hit the reset button on the legislature's current strategies that benefit developers, hurt the residents, and do not facilitate production of low/very low-income housing," the letter says.
Assembly also passed a related bill
It has been a busy week for state housing legislation. On Monday, the Assembly passed Senate Bill 10, which allows cities to forego environmental review and override local land-use restrictions when approving developments of up to 10 units on single-family lots.
SB10 is controversial because it gives city councils the power to override voter-approved initiatives that restrict land use. Unlike SB9, it is up to local agencies on whether they want to deploy SB10.
Proponents of the bills say that neither is a silver bullet, but a step in the right direction to address severe supply shortages.
SB9 was amended last week to address some of the concerns.
If a building official finds that a project would have a specific impact on public health and safety, then a city can deny the project.
If a property owner splits their lot, he or she must sign an affidavit agreeing to reside in one of the housing units for at least three years, unless the owner is a nonprofit.
Berman hadn't previously announced a position until yesterday, when he explained both of his votes.
On SB10, he said that for as long as he has been in the Assembly, the cities in his district have requested additional, voluntary tools to build more housing, and the bill does just that.
On SB9, he said he was pleased by the amendments, and he was struck by the range and diversity of colleagues who spoke in favor of the bill.
Both bills, combined with large amounts of state spending on affordable housing, are a step in the right direction, he said.
For decades, California has failed to build enough housing and has failed the most vulnerable, he said.
Housing advocate pleased by bill's passage
Kelsey Banes, the executive director of Peninsula for Everyone, said her group is thrilled that all local representatives voted to support SB9. It will help seniors who want to age in place while increasing their income by renting accessory units, she said. It will also ease overcrowded multi-generational households looking for more private space, she said.
"This modest, but meaningful, legislation to legalize duplexes statewide will open up exclusionary neighborhoods and create more attainable homeownership opportunities for hard-working families," she said. "There is much more work still to be done to meet our region's housing needs, but SB9 is an important step forward."
Duffy Price, a fire commissioner for the Los Altos Hills County Fire District, took the opposite view. She said Berman is not defending his community, and he probably lives in a single-family home himself. She said she is troubled by the shift in power to Sacramento, and wants communities like Los Altos Hills to be able to protect and enhance their own communities.
"Unfortunately Sacramento has a different interest," she said.
Proponents of SB9 have accused the opposition of racism and misinformation, but she says they are simply defending their communities.