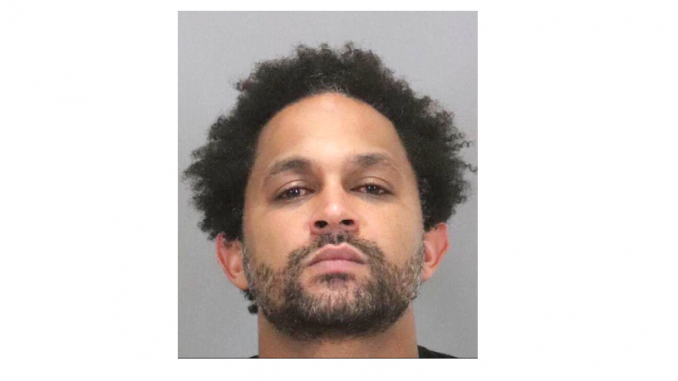 BY BRADEN CARTWRIGHT
Daily Post Staff Writer
An intoxicated employee of the Mountain View Whisman School District has been arrested on suspicion of a hate crime after he assaulted and made racially charged statements to a Latino couple after a car crash, police said.
Shamir Simmons, 37, who supervises the at-risk intervention program at Theuerkauf Elementary School, faces five criminal charges: driving under the influence, hit and run, battery, hate crime and threatening an officer.
The incident began on Sunday afternoon after Simmons and a Latino couple crashed on the 1600 block of Villa Street.
The other driver reported that Simmons assaulted both him and his wife, made "racially charged statements" and then ran away on foot, according to police.
Officers found Simmons, who is black, at his apartment a block away. They determined he was intoxicated and arrested him, filing the hate crime charges at the Hispanic couple's request.
Before Simmons went to the Santa Clara County Jail, an officer took him to for fingerprinting and other procedures at the Mountain View Police Department.
There, he threatened to kill the officer's wife and children, according to police.
The school district put Simmons on administrative leave today pending the outcome of an investigation.
"As an inclusive educational institution, MVWSD takes this situation seriously. We do not condone any behavior that is disruptive or harmful to any individual or group of people," school district public information officer Shelly Hausman said.