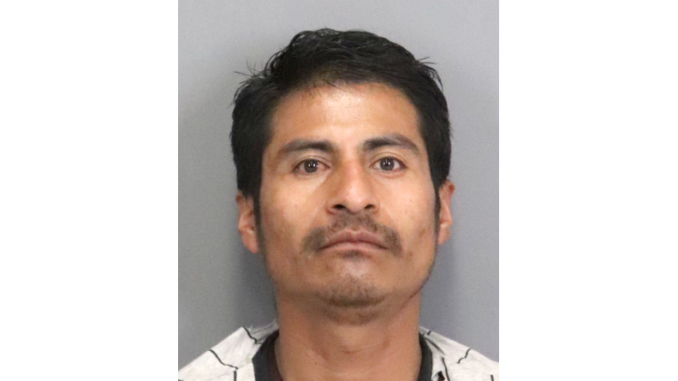 By the Daily Post staff
When Mountain View firefighters arrived to put out a small fire in a parking lot on South Rengstorff Avenue this morning, there was a man sitting next to the fire who refused to move, police said.
When firefighters asked him to move, he refused. Police responded and, again, the man was asked to move but refused. Then, when police attempted to detain him, he hit one of the officers in the face with his knee, police said.
Witnesses told police that the man — identified as Mario Hernandez Ortiz, 37, a transient — started the fire.
Police took him to the Santa Clara County jail and booked him on charges of arson and assault on an officer.
Police said Ortiz is connected to two other arsons in Mountain View — one in May and another on Wednesday. Those cases are still under investigation.