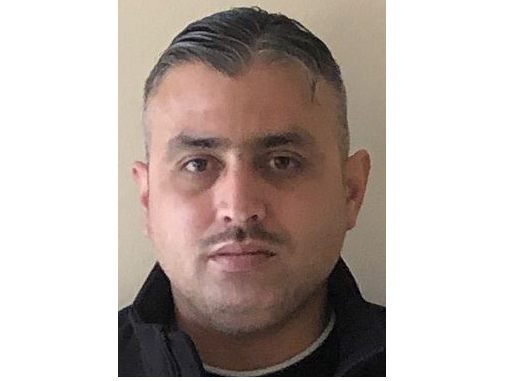 By the Daily Post staff
Atherton police announced today that they have arrested a Mountain View man for exposing himself while inside of a vehicle in front of an 11-year old female student on her way home from school.
The incident happened at 12:50 p.m. on May 24 at the intersection of Encinal Avenue and Middlefield Road in Atherton.
Arrested today was Jose Manuel Salazar Camacho, 36. He was arrested in connection with the May 24 incident in Atherton and a similar incident in Half Moon Bay.
Atherton police said they arrested him after an investigation in which detectives used residential security cameras, Atherton's automatic license plate readers and GPS data from the California Department of Corrections.
Salazar Camacho was on parole for a previous offense and was wearing a device that reported his location using GPS, police said. He is also required to register as a sex offender. Salazar Camacho had been registering on a timely basis with the Mountain View Police Department, the law enforcement agency where he lives.