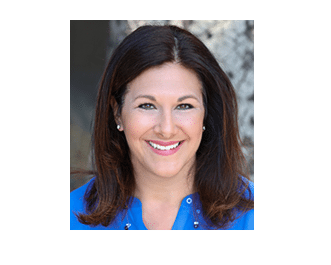 The following story was printed in Saturday's Daily Post. To get all of the local news first, pick up the print edition of the Post in the mornings at 1,000 Mid-Peninsula locations.
The new CEO of the Avenidas senior center said yesterday she will take time to "listen and ask questions" before making any changes to the center and its programs, including whether to bring back the senior meals program La Comida.
Amy Yotopoulos, 50, will begin at Avenidas on Sept. 1, taking over the reins from acting CEO John Sink, who is a member of the board. He replaced Amy Andonian, who left in October.
Yotopoulos comes to Avenidas from Stanford Hospital's Caregiving Center, which she co-founded and managed.
The center gives practical and emotional support to family members who are caring for their loved ones.
Yotopoulos, who worked for Avenidas as a weekend program assistant in the mid-90s, said she feels like this new position is a homecoming of sorts. She also used Avenidas services when she was a caregiver for a family member.
As for La Comida, the nonprofit's co-president, Bill Blodgett, has told the Palo Alto City Council that he wants to move the program back downtown to Avenidas at 450 Bryant St.
La Comida serves meals to people over 60 at the Stevenson House at 455 E. Charleston Road in south Palo Alto and until last month, at the Palo Alto Masonic Center at 461 Florence St. in downtown.
La Comida operated at Avenidas for 40 years, but left in 2017 after the senior center remodeled and reduced the size of its dining room. Blodgett said other senior centers have lunchtime meal programs, which is convenient for seniors.
Yotopoulos told the Post yesterday that she wants to take time to understand the history between the two programs before making any plans.