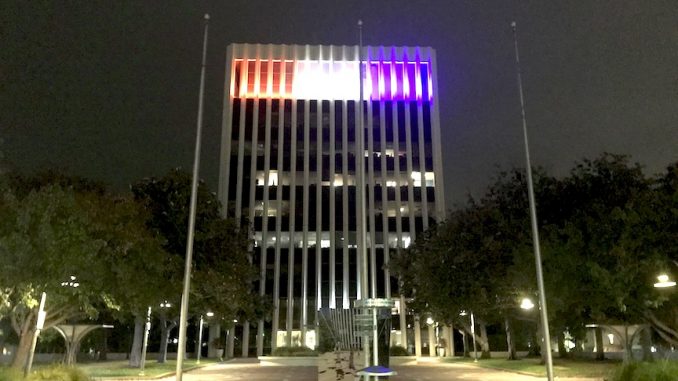 BY KYLE MARTIN
Daily Post Staff Writer
Palo Alto City Council voted last night to partially restore funding to libraries, police patrols and the Children's Theater in its $205 million budget.
And council was receptive to the idea of spending around $4 million on the rehabilitation of the Roth Building at 300 Homer Ave. so it can become a museum, though a final decision hasn't been made.
Council members were more optimistic last night that they would have the money to fund programs that were headed for the chopping block just a couple of weeks ago. For two consecutive years, the council has been forced to make deep budget cuts because of the economic downturn caused by the Covid pandemic. The pandemic has hammered the city's sales tax and hotel tax revenues.
Some of the money to restore cuts will come from the $13.7 million the city will get from the federal America Rescue Plan Act that is to be used over two years. Council agreed to spend 60% on the upcoming fiscal year, or $8.2 million.
The more optimistic projections also assume that the city's employee unions will give up $1.6 million in planned pay and benefit increases.
Council decided to put $1 million back into police patrols, $545,000 into reopening libraries and $260,000 into the Children's Theater.
"I think we should try to restore some of these things this year and we can either tweak it up or down based on what we're seeing," Mayor Tom DuBois told council. "And we may not get it 100% right. We may end up cutting some things, but hopefully we've restored some of the key things."
Council left some of the details up to its three-member Finance Committee, such as whether to fund the rehabilitation of the run down Roth Building, and whether to charge more for parking permits.
Vice Mayor Pat Burt said there are funds available in the budget to lessen the impact of proposed budget cuts, and hesaid he wants to save some city programs and services where possible.
Councilwoman Alison Cormack said she would be "unwilling" to further reduce the city's financial reserves because the city might need to fall back on them if the expected recovery doesn't happen as planned.
"Given the tsunami we had last year, I hope next year is fine. But, as many of us that have worked in the private sector know, hope is not a plan," Cormack said. "I just am not going to be comfortable spending more than 50% of the money when it looks very much like we'll have similar problems next year."
Councilman Greg Tanaka said the city needs to get its priorities straight and not fund unnecessary things.
"We're in a really tough year again," Tanaka said. "And I think what we have to do is we have to be able to characterize what is a must-have, like crossing guards for our kids going to school, versus a nice-to-have."
One of the items to put on the back-burner is the Roth Building, Tanaka said.
The council voted 5-2 to put money back into the Children's Theater, with Eric Filseth and Greg Tanaka voting no. Council also voted to cut funding to school crossing guards and ask the Palo Alto Unified School District to pay a larger share of the cost.
Resident Jonathan Erman told council it should use more of its reserves to avoid cuts. He also pointed out that there are many "friends" organizations that can help out, like the Friends of the Palo Alto Junior Museum and Zoo, which led the capital campaign to build a new museum and zoo on Middlefield Road.
"We shouldn't throw things out assuming that there is no money because we have groups that can raise money," he said.
Resident Eileen Kim, the mother to two children in Palo Alto schools, asked that the city avoid cutting funding for crossing guards. She said the crossing guards will be needed because, when the schools reopen in the fall, youngsters will be walking and biking to schools more than last year.
"Nevermind the fact that after a year of a pandemic all of the city will be open and there will be new people driving on the roads with lack of practice," Kim said. "I urge you to make this a priority."
The council Finance Committee — comprised of Burt, Cormack and Filseth — will take up the budget again at 9 a.m. on May 25. The council is scheduled to vote on a final budget June 21.