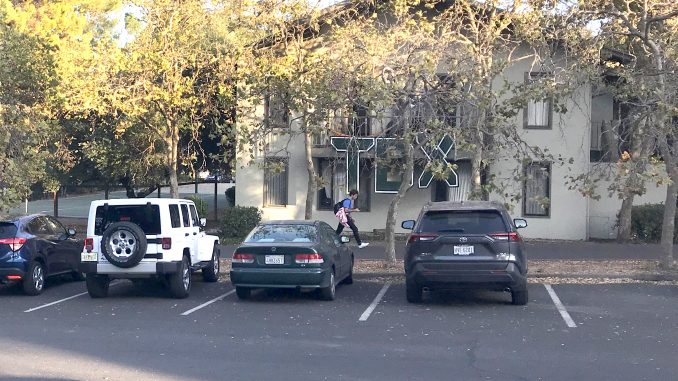 By the Daily Post staff
Stanford has shut down the Theta Delta Chi (TDX) fraternity after the fentanyl death of a member last year.
Eitan Michael Weiner, a 19-year-old sophomore, died Jan. 17, 2020, at the TDX house at 675 Lomita Drive from what the county medical examiner said was an overdose of fentanyl.
His father, Amir Weiner, is an associate professor of history and his mother, Julia Erwin-Weiner, is an associate vice president of medical center development at Stanford.
"This is a serious sanction for a serious matter," said a letter to the campus community from Mona Hicks, senior associate vice provost and dean of students, and Emelyn dela Pena, an associate vice provost.
"A resident of the TDX house, a much-loved member of our community, tragically lost his life last winter," they said in the letter. "To be clear, the (Organizational Conduct Board) investigation was not about assigning fault or responsibility for the student's death. However, the investigation found serious lapses in policy compliance by the fraternity that we simply cannot have in our community, for the safety of everyone."
A panel of three students and two faculty or Stanford employees found TDX had violated three policies regarding drugs on campus.
Hicks and dela Pena said in the letter that TDX will no longer be a student organization and will not occupy the house at 675 Lomita Drive.
Stanford has nine other Greek houses consisting of three fraternities and five sororities. Stanford also has three "ethnic theme" dorms and seven co-op houses.
No decision has been made yet about who will get the TDX house.
"We imagine there are many questions about how the 675 Lomita Drive house will be allocated," Hicks and dela Pena said. They said they're working on this question and will have more information "soon."
As for TDX, they can apply to Stanford to be recognized again in six years.