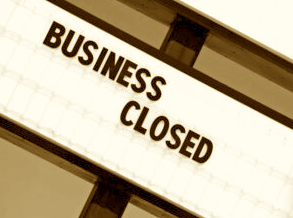 BY KYLE MARTIN
Daily Post Staff Writer
The slow-growth majority of Palo Alto City Council last night (March 8) passed an ordinance minutely expanding some retail business zoning, but they removed some parts of the ordinance that would have gotten support from across the council aisle.
Council voted 5-2 to approve an ordinance that expands some opportunities for retail and retail-like businesses, such as nail salons and barber shops, to open in downtown Palo Alto and along California Avenue.
The ordinance removes the need for these businesses, along with other beauty shops and laundromats, to obtain a conditional use permit from the city before opening on the street.
The ordinance is intended to combat a wave of storefront vacancies hitting the city's commercial areas due to the Covid-19 pandemic.
But slow-growth proponents of council removed some options for businesses such as gyms, nail salons, barber shops and other beauty shops to open on California Avenue — which took away the support of Councilwoman Alison Cormack and Councilman Greg Tanaka, who said those shops could benefit the city.
Vice Mayor Pat Burt proposed removing parts of the ordinance which would allow gyms and beauty shops to open along California Avenue because "the street facing, I think, really should be true retail."
"I think it's been a mistake to allow a proliferation of gyms on (California Avenue), or the personal services, however those new gyms are categorized," Burt said. "They're not really adding to the retail environment where we want to attract a critical mass of retail, of drop-in retail and things like that."
He proposed a motion to change the proposal as such, and received support from Mayor Tom DuBois and council members Greer Stone, Lydia Kou and Eric Filseth — all of whom make up the slow-growth, Residentialist-backed faction that controls council after last November's election.
Cormack — who, alongside Tanaka, makes up the council's pro-development minority — told the council she wanted to keep the zoning changes for gyms, beauty shops and others because "people are buying fewer things and more services."
Gyms and beauty shops would be helpful to residents, particularly women, she said.
"I am not interested in discouraging gyms and nail salons, which are mostly frequented by women from not being visible. We talked a lot last year about how this is a time where we have to try things," Cormack said. "I think to the extent that people are shifting from buying things to buying services, I think we would be wise to go along with that."
Cormack said she would not be supporting the motion from Burt to remove the exceptions in the ordinance for these shops because Burt's motion "was overly restrictive."
She was joined by Tanaka, who also dissented against the exclusions of gyms and beauty shops.
Tanaka said the city should be monitoring vacancy rates of storefronts throughout Palo Alto.
"It seems actually a bit scary, in my mind because you see people closing left and right. So I think it's going to be really important for us to provide the flexibility," Tanaka said.
"I think a vacancy is going to be worse for our downtown than having something which may not be quite as ideal but can still provide that foot traffic," Tanaka said. "I think if we reach a tipping point where there's a lot of vacancies, it kind of loses that flywheel where you get foot traffic coming into the downtown and then it's tough for everyone to make it. And I'm actually kind of concerned that we might be at that point already."