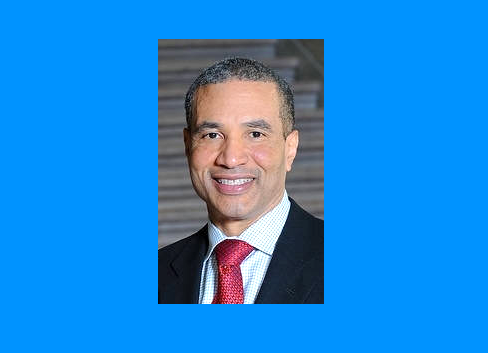 The San Francisco official who oversees the Hetch Hetchy water system that brings water to Palo Alto and the mid-Peninsula resigned today after he was charged with taking bribes — such as a free vacation to China — from a businessman who wanted city contracts.
Harlan Kelly, 58, of San Francisco, engaged in a long-running bribery scheme with Walter Wong, a San Francisco construction company executive and permit expediting consultant who ran or controlled multiple entities doing business with the city of San Francisco, federal prosecutors claim in a complaint filed in U.S. District Court.
Wong will be a prosecution witness against Kelly if the case goes to trial. Wong has pleaded guilty to charges including money laundering and conspiracy in a deal that requires him to testify.
Kelly was appointed by Mayor Ed Lee in 2012 to be the general manager of the San Francisco Public Utilities Commission or SFPUC, which runs the 119-mile Hetch Hetchy system that brings water from the Sierras to 2.4 million people in San Francisco, Santa Clara, Alameda and San Mateo counties.
Kelly is married to San Francisco City Administrator Naomi Kelly.
"I am not guilty of these charges," Kelly said in a statement. "I have devoted my entire career to public service. As many of my colleagues at the San Francisco Public Utilities Commission are aware, I had intended to retire in the next 18 months. Unfortunately, I need to leave my position now in order to defend myself, my legacy and my family."
Mayor London Breed called the allegations "disturbing and unacceptable," and said she's appointed SFPUC Deputy General Manager Michael Carlin as acting general manger for now. Next, she said, the SFPUC Commission will begin a national search for a permanent replacement.
The complaint claims Kelly developed an extensive relationship with Wong that involved coded text messages, multiple international trips paid for or subsidized by Wong, cash exchanges, free meals, and even personal car service provided by Wong or by Wong's employees to Kelly.
One example in the complaint alleges that Wong paid travel and expenses for Kelly and his family during a March 2016 vacation that the Kelly family took to Hong Kong and China.
Wong paid for hotel expenses and incidentals such as meal and jewelry purchases, the complaint claims. The complaint also alleges that Kelly's airfare was purchased with a credit card to create a record of the expense, but the airfare was later reimbursed by Wong with cash deposited into Kelly's bank account.
The complaint alleges that Kelly acknowledged the gifts he received from Wong in China using an encrypted messaging application, writing to Wong: "Thank you for the best family vacation ever! A little something for everyone!"
At the same time, Wong was seeking a multi-million dollar contract from the SF PUC for Green Source Trading, a company Wong ran through his son, to convert thousands of San Francisco city streetlights to smart LED technology, prosecutors said.
Shortly after the bidding for that contract ended, the complaint alleges Wong performed extensive repair work on Kelly's personal residence, provided to Kelly at a substantial discount.
Kelly, who is charged with wire fraud, could get as much as 20 years in prison if convicted and a fine of as much as $250,000, or the greater of twice the gross gain or twice the gross loss in the fraud.
Kelly, who has not yet been arrested, is expected to appear in court on Dec. 8. — From staff and wire reports