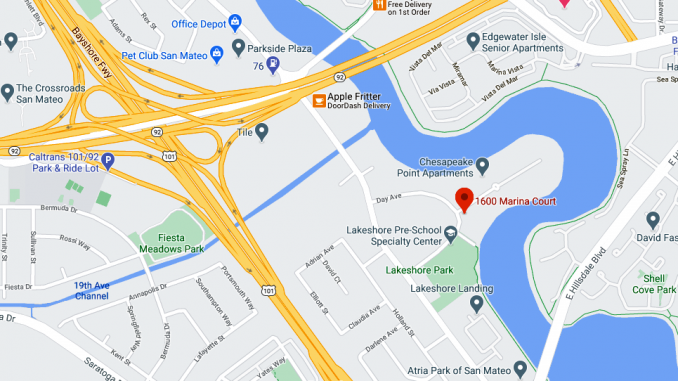 San Mateo police are investigating an apparent murder-suicide that ended in a standoff with police when the suspect took his own life.
Around 7:20 a.m. Monday, officers responded to a 911 call regarding a homicide at a care home at the corner of Pierce Street and Speers Avenue.
The victim, a 42-year-old man, was pronounced dead at the scene, police said.
Minutes after discovering the victim, officers located the suspect at a home in the 1600 block of Marina Court, but when the suspect refused to surrender, a standoff ensued.
Following four hours of negotiations with police, the suspect took his life. The suspect's wife, who was inside the home at the time, was unharmed.
Police said the suspect, a 48-year-old man, was apparently in a dating relationship with the same woman as the victim. The victim and the suspect were apparently co-workers.
Police were on the phone with the suspect when they heard a gun go off.
The suspect's wife came outside shortly thereafter, and police used a robot to enter the suspect's room where he was found dead.
Anyone with information or related security footage is being asked to contact Detective Sgt. Lee Violett at (650) 522-7662 or lviolett@cityofsanmateo.org. Anonymous tips can be submitted to http://tinyurl.com/SMPDTips or by calling (650) 522-7676. — Bay City News