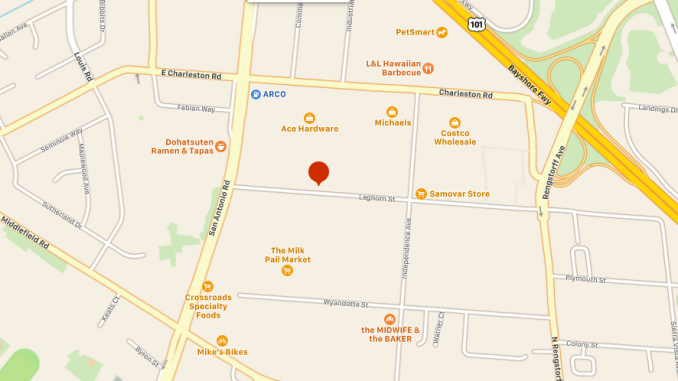 By the Daily Post staff
City officials in Mountain View announced this afternoon that they're buying a 1-acre site at 2566 Leghorn St., where they will house 300 homeless people in prefabricated homes by the end of the year.
The $10 million for the project is coming from a state grant for homeless housing during the COVID-19 lockdown.
The property, a former auto repair shop, was listed at $4.25 million this summer. The price the city is paying for the land wasn't immediately available.
The site is in north Mountain View, close to the Palo Alto line, in the same neighborhood as Hengehold Trucks and Abundant Life Christian Church.
The city hopes to build 100 modular housing structures on the site, with each structure housing three people.
A statement from the city described the endeavor as an "Emergency Transitional Housing Program," but it didn't give the date for when the program would end. It also didn't say how long the homeless would be allowed to live in the shelters before they're asked to move along.
The homeless site will be run by the LifeMoves nonprofit.
"We are hoping to be able to assist more than 300 residents with occupancy before the end of the year," Mountain View Mayor Margaret Abe-Koga said in a statement released this afternoon. "It is an ambitious housing goal, and Mountain View continues to lead the way. Not to mention, in the true spirit of Silicon Valley, this is a pilot program where success also means that it can be replicated all over the Bay Area to help more people."