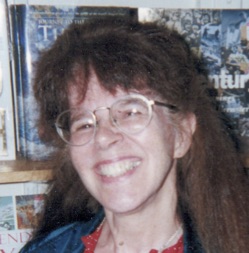 June 4, 1942 – July 7, 2020
Sandra Lynn Brown died after a brief battle with cancer. She was preceded in death by her husband of 27 years, Jack Autry Brown.
Sandra was born in Honolulu, HI where she lived for 3 years before settling in CA with her mom in the Palo Alto area. She raised her family of four children in Daly City, CA from the 1960s to the 1980s.
Sandra had a passion for reading that was nurtured during her tenure at Megabooks, a small used & new bookstore just a few doors away from the old Borders bookstore on University Ave. She also loved people and went out of her way to help and love on them whenever she had the opportunity.
Bethlehem A.D., the annual, free to everyone, walk-through live Christmas event put on by her church, Rise City Church in Redwood City, was her passion for many years.
She is survived by her mother, Priscilla Louise Borg (100 years old), her first husband Fred Dodge, her daughter Yvette Dodge, her son Kurt Dodge and his wife Kathy, her daughter Treva Minks, her son Aaron Dodge, her grandsons Josh, Jack, Matt and Adam Dodge, Triston Mojica, and her granddaughter Madison Minks. She is also survived by her step-daughter Karen Files and step-grandsons Dominique Kemp and Timothy Brown.
For more information email Yvette at tildewolf@yahoo.com.