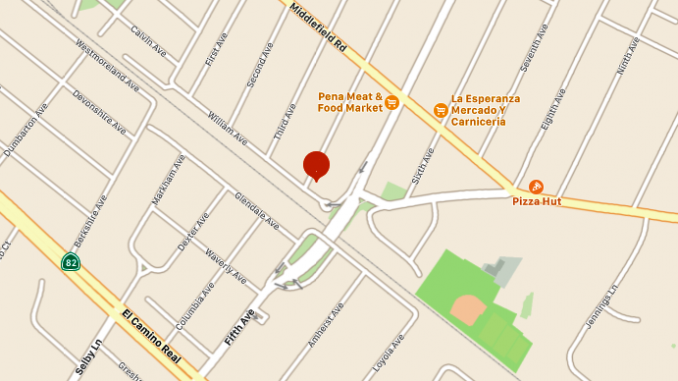 By the Daily Post staff
A man with a knife tried to rob a woman of her car keys while she was walking along Fourth Avenue in the unincorporated North Fair Oaks neighborhood last night (Aug. 30), the San Mateo County Sheriff's Office said.
The woman ran into an apartment complex and called the sheriff. The would-be robber fled in an unknown direction.
Deputies responded and searched the area without success.
The woman, who is 19, wasn't injured. The man wasn't able to get anything from the woman.
Anyone with information about the incident is asked to call the sheriff's anonymous tip line at 1 (800) 547-2700.