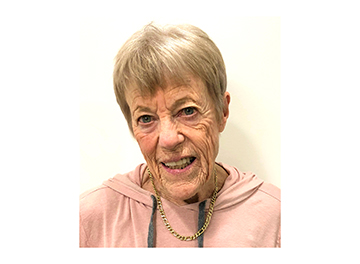 BY MICKIE WINKLER
Believe it or not the phrase "fighting fire with fire" refers to the practice, by pioneers as early as 1850, of starting controlled burns to prevent the uncontrolled spread of wildfires.
It is now 2020. Wildfires are raging out of control all around us — as they did last year and the year before that.
When I was in Bozeman, Mont., in 2018 the smoke from California fires choked us up.
I wish I could say that we are using 19th century techniques in the 21st century — like fighting fire with fire — but alas, we are not.
Have we heard that our climate is warming? Or that pollution is bad? These fires wipe out years of pollution-
fighting effort.
Yes, the Camp Fire was sparked by an antiquated mismanaged electrical system, while the current fires are heat- and lightning-induced, but the subsequent spread is due to the combustible brush we fail to eliminate that fuels the fire. We haven't removed the brush and bug-infested trees these fires consume — despite decades and decades of advice to the contrary.
This is not a minor mistake you know.
And while we've rejected an effective fire prevention plan, we also have allowed our electric grid to become
inadequate.
We have closed down gas-fired electric power plants too quickly in our quest to rely exclusively on renewable
energy. Now, in a heat- or fire-induced emergency, we simply do not have the renewable-energy capacity to provide enough electricity to this warming and drought-ridden state. By the way, solar energy output is also reduced by smoke.
We've put our climate change, fire management, electrical dependency, social equity and cost-of-living issues in separate boxes. Together our policies are coming up short on all fronts.
Our policies cause pollution and they deprive of us electricity. Like gas taxes and highway tolls, which are justified on environmental grounds, they are hardest on the poor. And of course they are enormously and predictably expensive — as the cost of our recurring wildfires demonstrate.
What a needless mess.
Mickie Winkler, a retired business woman, served on the Menlo Park City Council from 2002-06 and was mayor in 2005. She's now a Palo Alto resident. Her book, "Politics, Police, and Other Fun Stuff," will, according to her publisher, be in bookstores soon.