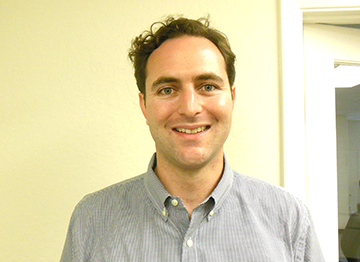 BY SARA TABIN
Daily Post Staff Writer
Palo Alto Mayor Adrian Fine, who campaigned four years ago as an advocate for more housing, announced today that he will not seek re-election to City Council.
Fine, 34, said he chose not to run because his wife is having a baby in October.
While he was an advocate for more housing, the city's housing numbers did not grow during his four-year term. Only one affordable housing project, Wilton Court, was approved during his tenure while the city lost 75 units when council approved the conversion of the President Hotel from housing to a hotel. The council also approved 50 new apartments at 3001 El Camino in 2017, but none of those units are affordable.
Fine drew ire from council colleagues when he sent letters of support for SB50, a now abandoned bill that would have pre-empted local zoning near transit and jobs, and the Caltrain tax. Other members of the council accused him of trying to endorse controversial legislation on behalf of the city. Fine said it was his right, as mayor, to use city stationery for his letters to other officials on these issues.
At a June 8 meeting where dozens of residents spoke out against police brutality, Fine incited anger by telling residents they couldn't name specific cops who have been accused of misconduct.
Some of the speakers named individual cops including Tom DeStefano, who was the subject of a $250,000 civil settlement in 2013 and is named in a current claim for $3.8 million against the city for alleged brutality.
Mayor Adrian Fine asked residents to focus on "policy not people."
Mark Loveland said Fine was "tone-deaf and insensitive" for telling residents not to call out city officials by name. He said that if the police won't hold officers accountable, and residents can't call for accountability, then residents have no recourse.
At the next meeting, the prohibition against naming names had been dropped.
Fine's employed as the marketing director of Autonomic, an arm of Ford Motor Co. that is developing connected vehicles.
In the November election, four seats are up for grabs on City Council and, at this point, it appears there will be 11 candidates.
Incumbents Greg Tanaka and Lydia Kou are running for second terms.
Other candidates in the hunt for one of the four seats include former Mayor Pat Burt, Human Rights Commission member Steven Lee, Planning and Transportation Commission members Cari Templeton and Ed Lauing, systems engineer Raven Malone, lawyer Rebecca Eisenberg, WhatsApp product management director Varma Ajit, former Human Relations Commission member Greer Stone and Brett Schilke, who works for Singularity University.
The deadline to file papers to run for council is Wednesday (Aug. 12), but would-be candidates need to talk to the city clerk a few days before the deadline to pull the necessary papers.
Incumbent Liz Kniss is unable to run again due to term limits.