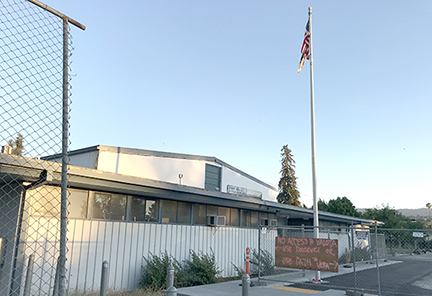 BY EMILY MIBACH
Daily Post Staff Writer
The Redwood City Council on Monday will vote to buy a building in Red Morton Park that city officials have been eyeing for 44 years.
City officials have agreed upon a price of $4.3 million for the Armory building at 939 Valota Road.
For the past five years, the city has been leasing the property from the state and using it for indoor sports and other programs offered at Red Morton Park.
Initially, instead of paying rent, the city conducted improvements on the property, such as expanding its parking lot and replacing windows, according to a report from Parks and Recreation Director Chris Beth.
For the past two years, the city has been paying the state about $10,000 a month, according to Beth's report. Beth says in his report that the purchase is "an excellent opportunity." No specific plans for how the building will be used were laid out in Beth's report.
Improving Morton Park
The purchase of the Armory building is just the latest step in the revamp of Red Morton Park. Late last year, the city council signed off on the final plans for a new Veterans Memorial Center and YMCA building at the park.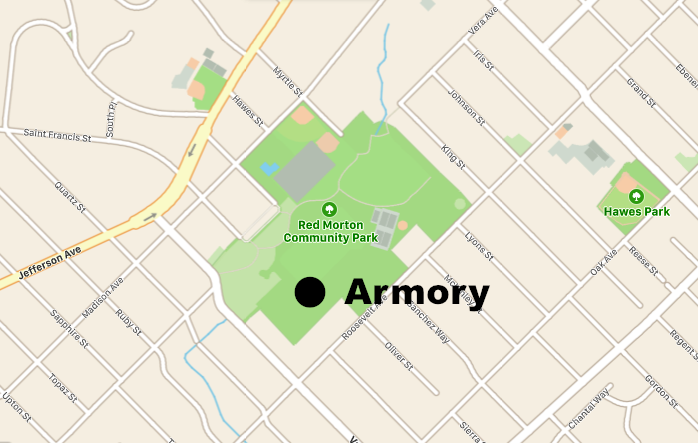 Also, construction has been underway for a Magical Bridge Park near the armory. The park will be accessible to children with disabilities when it is completed.
The $4.3 million will come out of the city's park fund, which developers pay into when they want to build in the city. Right now, the city has $9.46 million in its fund, according to Beth's report.
The armory was originally built in 1950 after the city gave the state the piece of land at 939 Valota Road for $1, according to a report from Parks and Recreation Director Chris Beth.
Military's use of building
City officials were first interested in buying the land back in 1976. But the state wanted to keep the sites for recruiting, drills and as a deployment center and was active during the Gulf War and the War in Afghanistan, according to Beth's report.
But in 2015, the state began to consolidate with other armories in the Bay Area, and began leasing the building to the city for recreation purposes on July 27, 2015, according to Beth.
The state told the city in May that it is willing to sell the Armory. On May 18, the council met in closed session to discuss buying the property.