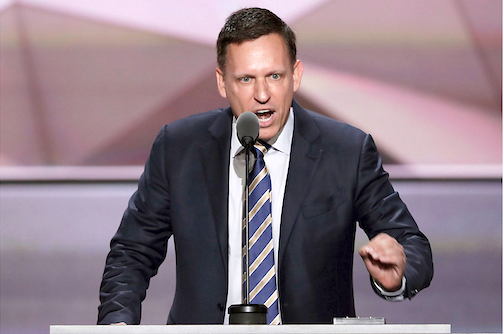 By the Daily Post staff
Palantir, a Palo Alto-based data analytics company that has been the focus of protests for its work with federal law enforcement agencies, has filed confidential paperwork with the Securities and Exchange Commission to make an initial public offering on the stock market.
"The public listing is expected to take place after the SEC completes its review process, subject to market and other conditions," Palantir said in a short statement on Monday.
Palantir didn't say when the IPO would take place or how much money it hopes to raise. Confidential IPO filings allow a company to avoid public disclosures that would show financial figures and potential risks. And a confidential filing doesn't automatically lead to an IPO.
Before the IPO filing, Palantir appointed Wall Street Journal reporter Alexandra Wolfe Schiff as its first female board member. The appointment was made after a law went into effect in California requiring publicly held companies to have women on their boards of directors.
Wolfe Schiff had been at the Journal for seven years.
Founded in 2004 by investors including Peter Thiel, the company works with governments, law enforcement agencies and the defense establishment to organize and analyze huge volumes of data. The technology can be used to disrupt terrorist networks or battle human trafficking. Most recently, it was used by the White House to track coronavirus infections. Last year, Palantir won army contracts potentially worth hundreds of millions of dollars.
The company has stirred controversy for upgrading Immigration and Customs Enforcement software that has been used in the Trump administration's deportation crackdown, which led to on-campus campaigns to discourage recruitment and the picketing of CEO Alex Karp's home.
In Palo Alto, protesters have demonstrated outside of Palantir's offices. The company has several locations in downtown Palo Alto. — From staff and wire reports